Overview
Pisa is one of the most popular towns in Tuscany amongst cruise ship excursions and passengers; it is one of the main reasons why cruise ships dock in Livorno, and the closest of all the major destinations cruise travelers visit when calling at the port of Livorno. All cruise lines offer excursions to Pisa, BUT it should be noted that the majority include other destinations such as Lucca or Florence. Inevitably, the cruise visitor on these excursions will not spend much more than 1 hour (two at best) in Pisa and will only explore the Piazza dei Miracoli with its 3 main attractions. For those that would like to visit other sites and attractions in Pisa and fully enjoy the town, it is advisable to travel on your own, specially because it is so easy to do so by train or public bus.
By Train
The fastest way to travel to Pisa is by train. Obviously, the cruise visitor would have to travel from the cruise port to the train station - either by shuttle provided by the cruise line to the Piazza Municipio and then by bus (stop at Piazza Grande) OR directly by taxi from the pier to the railway station.
See map below and/or discover public transportation in Livorno - Read more on HOW to Get Around in LIVORNO ...
There are 5 trains to Pisa in the early morning every hour (on weekdays) and 6 (between 8:00 am and 10:00 am on Sundays). The journey takes between 15 and 20 minutes and costs €2.50. Just have in mind that the "Frecciabianca" service is way more expensive - considering the journey duration and that it will cost €10.00 for a second-class ticket not worth it at all.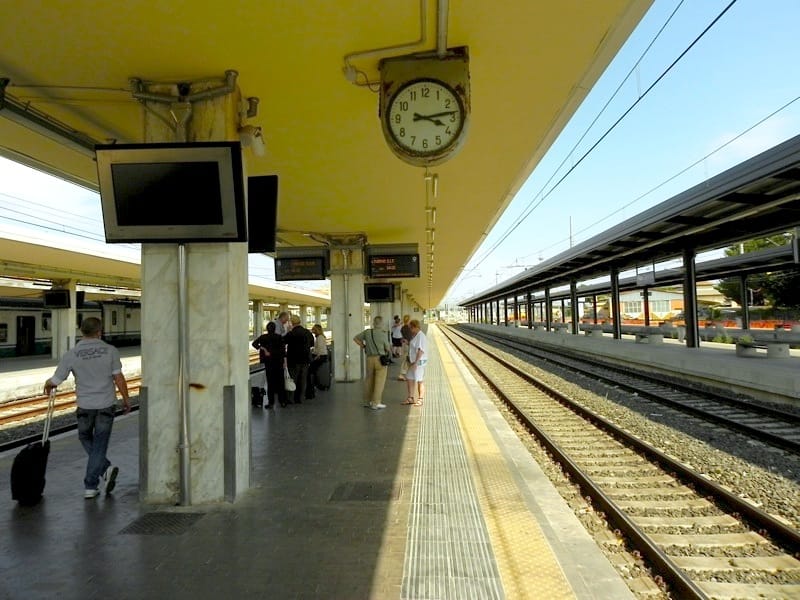 Pisa Train Station
Photo © IQCruising.com
The cruise traveler will arrive at Pisa Centrale and once there you have two choices, either go on a relaxed 20 to 30 minute walk through the city all the way to the Piazza dei Miracoli (where the Leaning Tower, the Cathedral, and the Baptistery are located) or get on another train to station of Pisa S. Rossore - a secondary train station that is only a 5-minute walk away from the Piazza dei Miracoli. The journey time between Pisa Centrale and Pisa S. Rossore is 5 minutes BUT, in some cases, you may have to wait for 30 to 40 minutes for the connecting train.
Public Bus to Pisa
Although the bus drive from Livorno to Pisa takes longer than the train, this can be a good transportation alternative, in particular if the cruise traveler would like to stop at any of the beautiful beaches of Tirrenia or for a unique lunch in Marina di Pisa savoring "Cacciucco" (a soup made of various sea creatures, wine, tomato, hot peppers and garlic). It should also be noted that the traveler would save some time as you will not need to take a bus or a taxi to the railway station. All added up, the bus ride would take about 20 minutes longer than the train.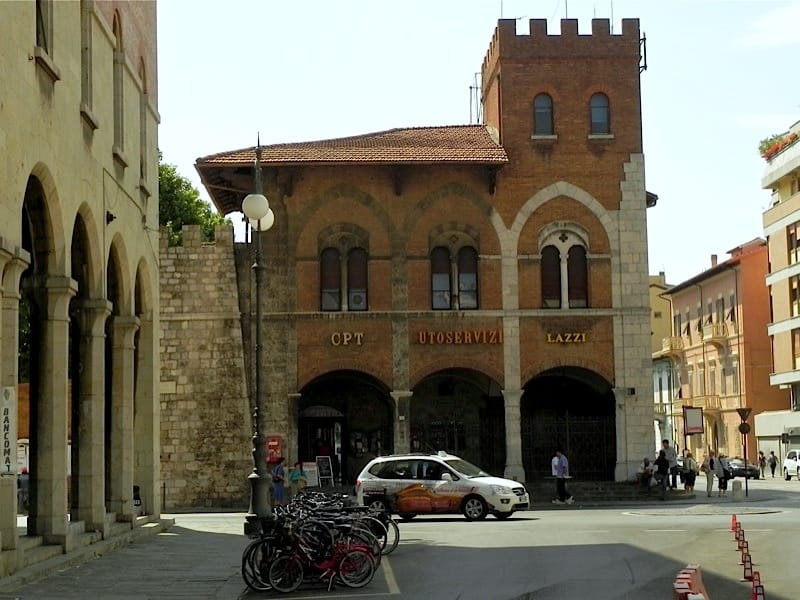 Pisa Bus Station
Photo © IQCruising.com
The Bus Nº 10 stop is located just behind the Duomo (P on Map above) - runs between Livorno and Pisa, every 30 minutes (between 6:00 am and 10:00 pm). The journey to Pisa takes around one hour. The bus stops along the way at the beaches of Tirrenia, at Marina the Pisa and at a couple of small villages before arriving in Pisa. The Bus Station in Pisa is not far from the railway station and, therefore, you will be at about the same (walking) distance to the major attractions in Pisa - more or less a mile away. Because this is an inter-city service you will not be on the most comfortable bus in the world but considering the journey time it can be a nice way to travel to Pisa. To return to Livorno, the bus departs every 30 minutes (last bus at 8:00 pm). The fare for this Bus is €4.00 and is NOT included in the Livorno Card.
Pisa Transportation Photos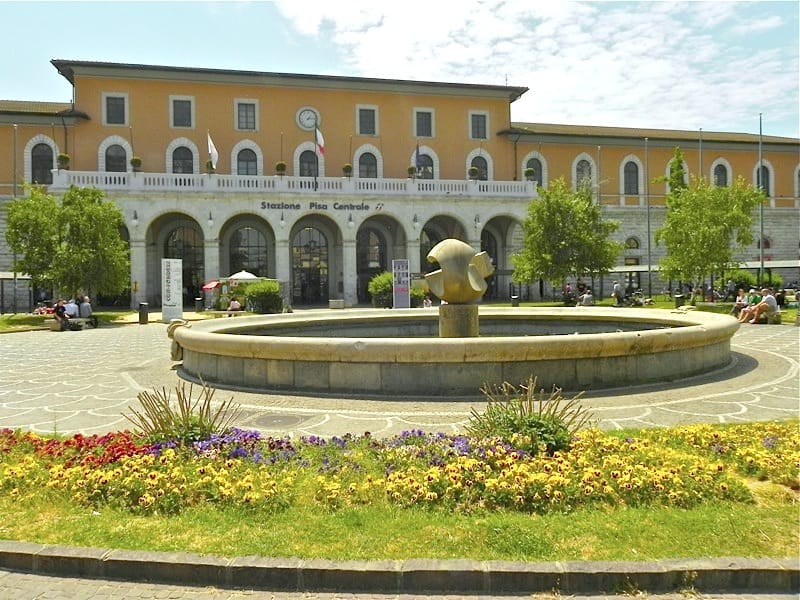 Pisa Railway Station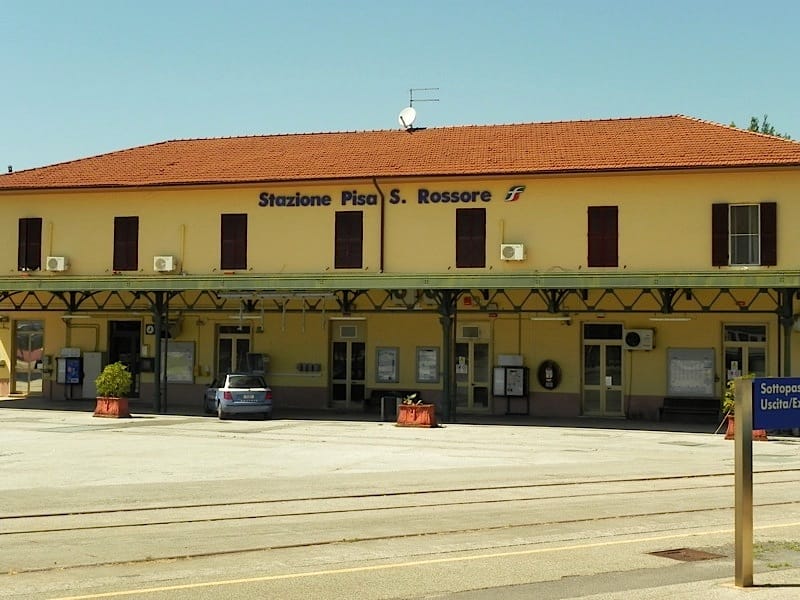 S. Rossore Railway Station
---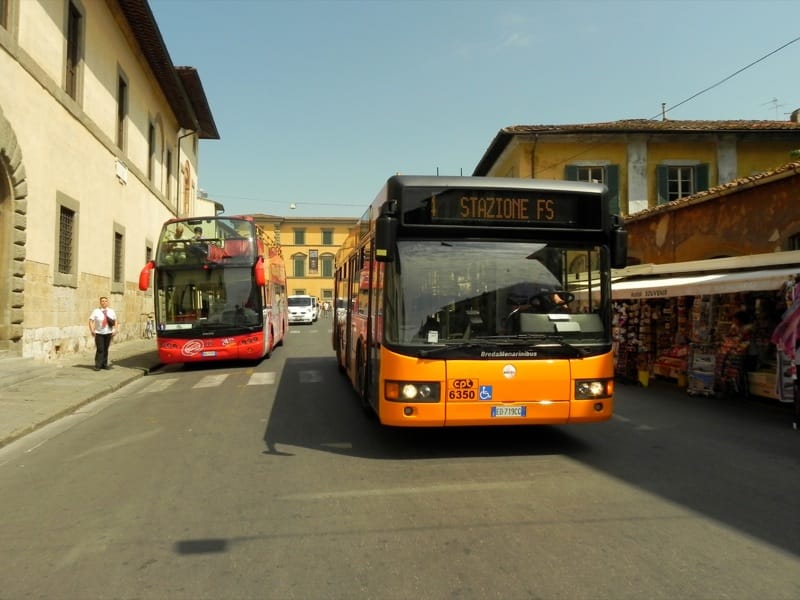 Sightseeing Bus
FAQ
How many hours the cruise ship passenger will have to explore Pisa?
If traveling on your own, by train or car, you will have between 5 and 7 hours in town.
---
For how long do cruise ship excursions stay in Pisa?
Pisa is offered on tours including other destinations like Pisa, Florence, Viareggio, or Torre del Lago. These tours do not spend more than 3 hours in Pisa.
Connect with US
---
---
Newsletter
Get All Updates