Highlights
Atlantis Activities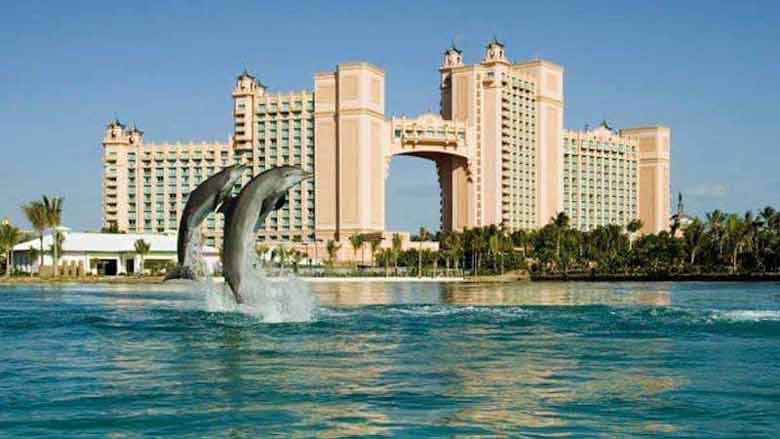 Besides the excursions offered onboard your cruise ship - see Tour Page - you can book a day pass or specific adventures at the Atlantis Resort with a number of online providers starting at $135.00 per person.
Where: Paradise Island
Website: www.atlantisbahamas.com
Diving and Snorkel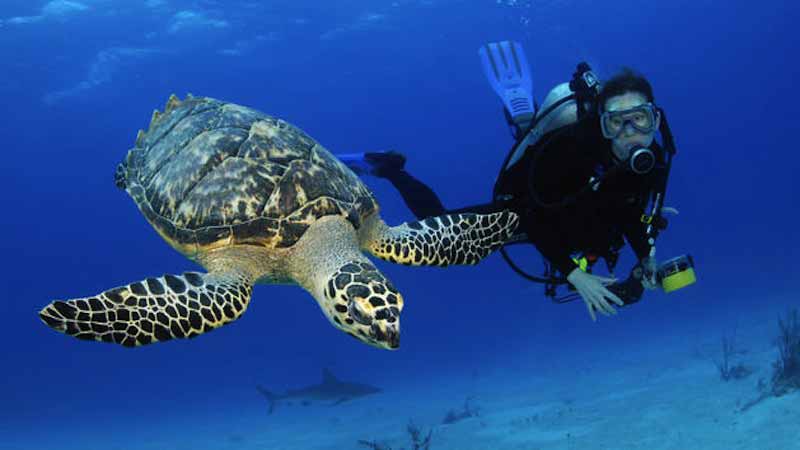 The turquoise crystal clear waters of The Bahamas are ideal for underwater explorations be it on a scuba or a snorkel adventure. Besides the tours offered onboard your cruise ship - see Tour Page - there are a few independent operators with which you can book online.
Bahamas Divers: bahamasdivers.com
Stuart Cove: www.stuartcove.com
Viator: www.viator.com
Dolphin and Sea Lion Encounters
Photo: copyright IQCruising.com>
Besides enjoying a relaxing day on the beach, the Blue Lagoon Island also offers unique experiences like Dolphin and Sea Lion Encounters. The cruise ship passenger can book these adventurers onboard or directly online.
Where: Blue Lagoon
Website: dolphinencounters.com
Must Do
Jyah Beach Bar
Photo: copyright IQCruising.com
Jyah on Junkanoo Beach is one the best bars offering all sorts of cold drinks, but also rentals of chairs, umbrellas, kayaks, lockers and even a towel if you forgot yours.
Where: 15-minute walk from the cruise terminal.
Tiki Bikini Hut Beach Bar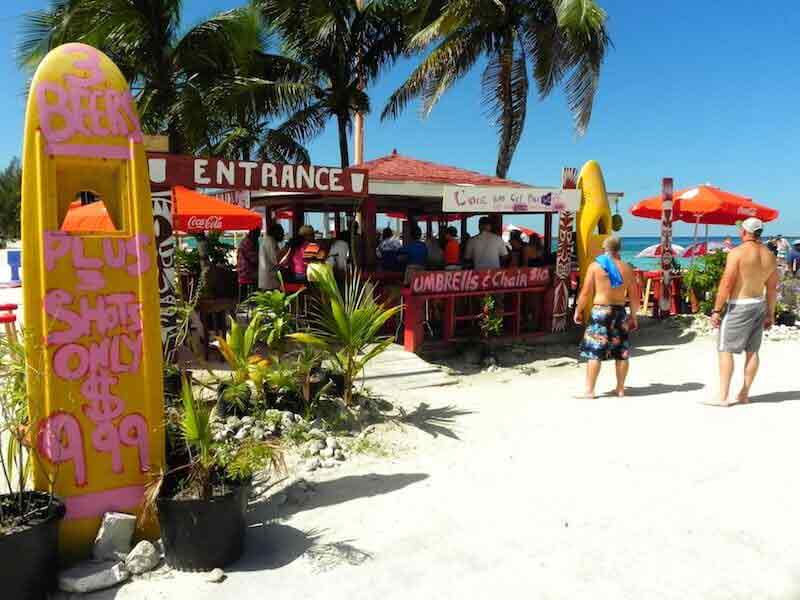 Photo: copyright IQCruising.com
The Tiki Bikini Hut on Jankanoo Beach is another great spot for those that enjoy a day in the sun with beers, tropical drinks and shots in between ocean dips. And free WIFI on lounge chairs and umbrellas
Where: Junkanoo Beach.
Crystal Palace Casino
Although you may find many online guides (like TripAdvisor) with reviews of the famous Crystal Palace Casino, the cruise ship traveler should be aware that this casino has been CLOSED since February 2015.
Fishing Trips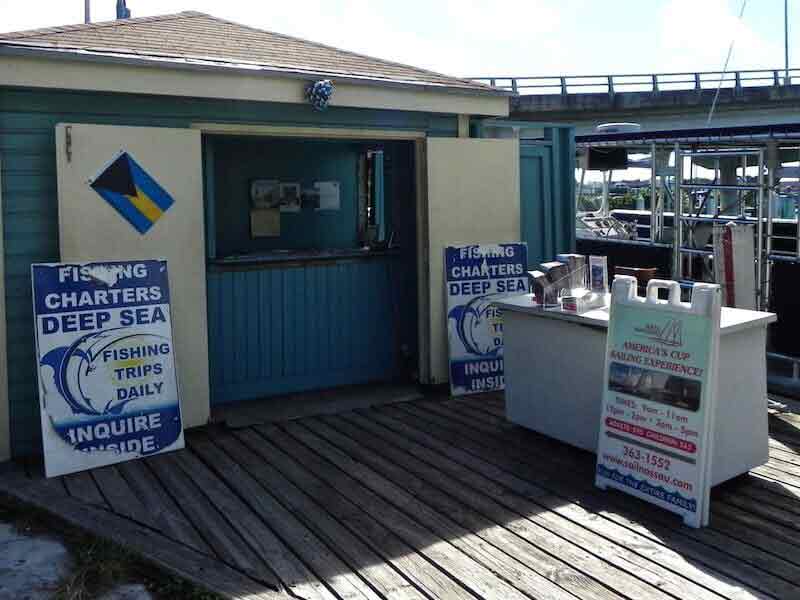 Photo: copyright IQCruising.com
Considering that The Bahamas has one of the best waters for sport fishing in the Caribbean, the cruise ship passenger should consider a fishing expedition. There are a number of charters available that you can book online. Below you find 3 of the best.
Chubasco Fishing Charters: www.chubascocharters.com
Born Free Charters: www.bornfreefishing.com
Hunter Charters: www.huntercharters.com
Flying Cloud
The Flying Cloud is a 57' catamaran that offers a high-speed glide to a secluded beach where the cruise ship passengers can enjoy swimming, snorkeling and tropical drinks. The half-day cruise (3.5 hours costs $80 per person).
Website: www.flyingcloud.com
Ocean Club Golf
If the spectacular views of the Ocean Club where not enough to entice the cruise passenger looking for a day at the links, the crosswinds will be a challenge not to be missed. The 18-hole, par-72 course designed by Tom Weiskopf stretches over 7,100 yards on Paradise Island.
Rates: between $205 and $260.
Website: www.oceanclub.com