A to Z
Arawak Cay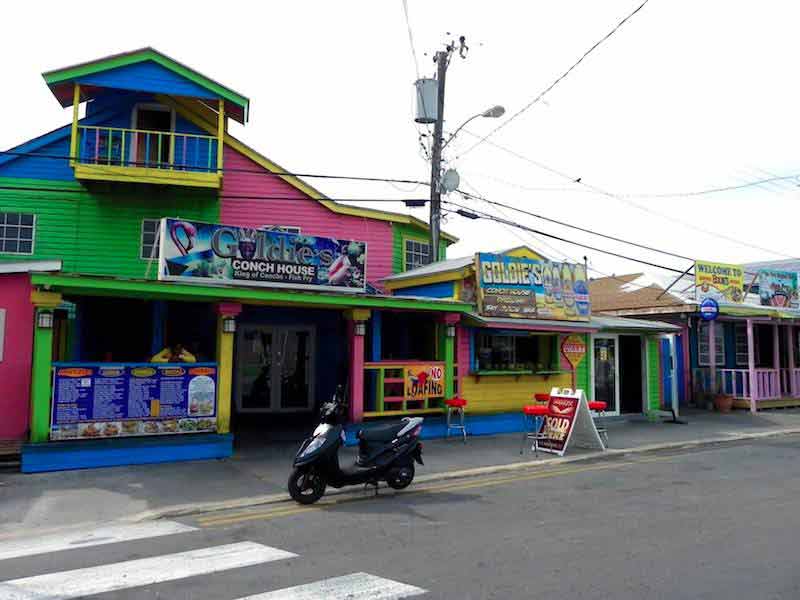 Photo: copyright IQCruising
Opposite Fort Charlotte, the Arawak Cay was artificially built from the sand dredged out of the harbor when it was built (1969). A fish market was developed on the 'cay' and naturally a number of restaurants were established offering fresh fried fish, conch salads and many other Bahamian delicacies. It is a very lively spot for locals at night but a quiet off-track spot for cruise ship travelers to taste typical Bahamian food.
Where: A bit over 2 miles west of Downtown.
Balcony House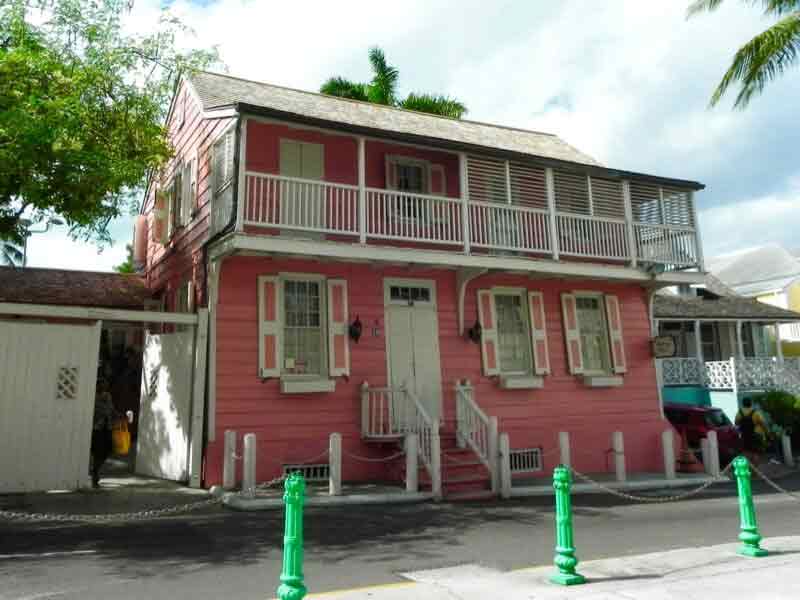 Photo: copyright IQCruising
Dating back to the 1780's, this is probably the oldest residential house in Nassau, which was restored and opened as a museum in 1994. Josephine Bryce, an American heiress, was the last resident (between 1930s – 1980s) and most of the her furnishings can still be seen along with a stunning mahogany staircase and the the front balcony.
Open: Monday-Friday 9:30am to 4:30pm; Thursdays 8:00am to 1:00pm. Closed: Weekends and Holidays; Free Admission.
Address: Market Street (Downtown - off Bay Street)
Website: www.ammcbahamas.com
Fort Fincastle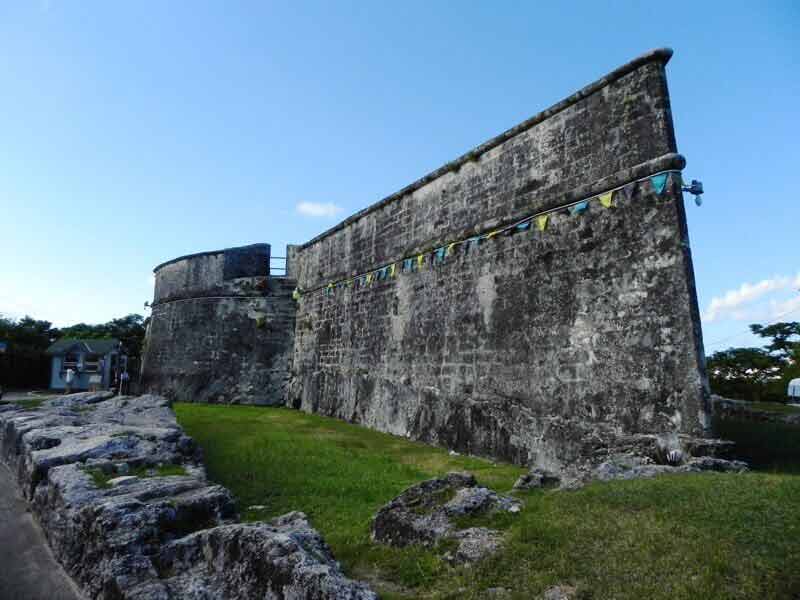 Photo: copyright IQCruising
One of the most impressive 18th-century forts in Nassau with good signage and exhibits. It's named after Viscount Fincastle who was the governor of The Bahamas when the fort was built (c. 1793) to protect Nassau's town and harbor. Daily tours (8:00am to 4:00pm) - $1 per person. It is included on Highlight Excursions organized by cruise ships.
Where: On a hill south of Bay Street (1/2 mile) -five-minute walk from downtown.
Website: www.ammcbahamas.com
Graycliff Hotel
Photo: copyright IQCruising
The Graycliff is much more than just an excellent hotel in Nassau - its restaurant is one of the best in the Caribbean, offering Wine and Cheese Tastings and Wine Luncheons to cruise ship travelers. It also features a Chocolate and a Cigar Factories both of which can be visited on educating tours.
Address: 8 thru 12 West Hill Street (Downtown)
Website: www.graycliff.com
National Art Gallery of The Bahamas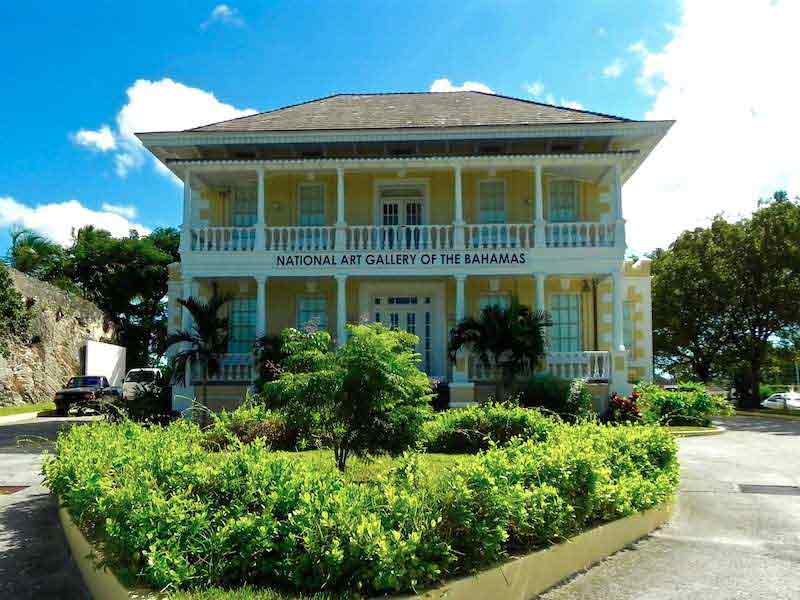 Photo: copyright IQCruising
Housed on Villa Doyle (a 19th-century historical house) this is the best Art Gallery of the Bahamas displaying works by the Bahamian artists.
Address: corner of West Street and West Hill Street
Website: www.nagb.org.bs
Pirates of Nassau Museum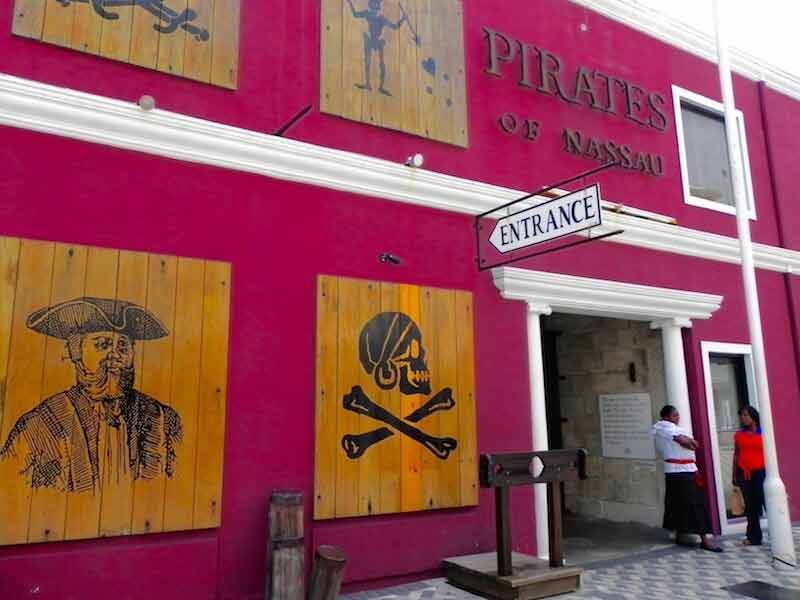 Photo: copyright IQCruising
Nassau was the main city where the Golden Age of Piracy thrived between 1690 and 1720 when it all come to an end (in Nassau) with the intervention of Woodes Rogers (a former privateer). During 30 years the city was a safe haven for the most famous and terrifying pirates - an historical period that can be revisited in this interactive museum dedicated to those characters and their lives.
Address: King & George Streets
Entrance: $13.00 (adults) - $6.50 (age 4 - 17)
Open: Monday to Saturday 9:00am to 6:00pm | Sunday 9:00am to 12:30pm
Website: www.pirates-of-nassau.com
Pompey Museum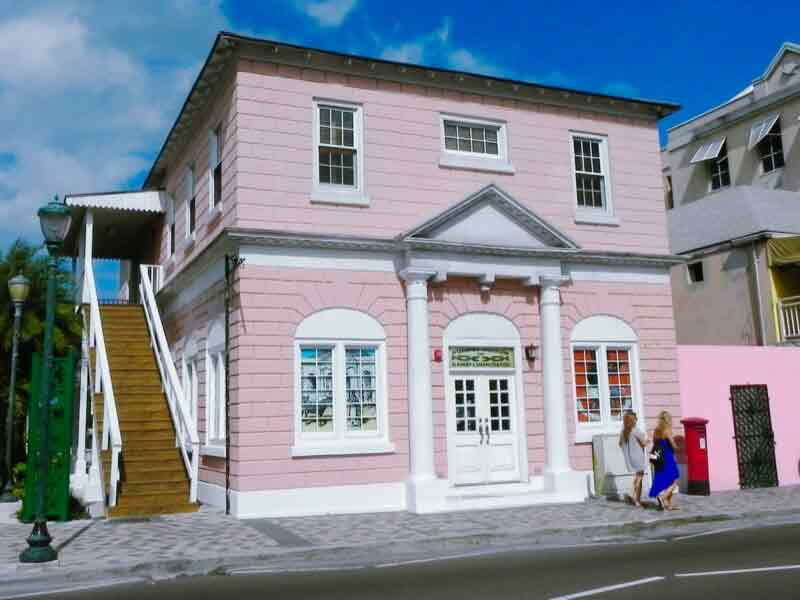 Photo: copyright IQCruising
Named after Pompey - a slave that lead a revolt on the island of Exuma - this museum is a living study of slavery in The Bahamas. It is housed in Vendue House, which dates back to the 1760's and was once used as a market of all sorts of merchandise including human beings. The disturbing exhibition is a must see museum in Nassau.
Address: Bay Street, in front of George Street
Open: Mon-Wed & Fri-Sat 9:30am - 4:30pm, Thurs 9:30am - 1:00pm (Closed Sundays & Holidays)
Entrance: $3.00 (adults) - $1.00 (Children 6-12)
Website: www.ammcbahamas.com
Queen's Staircase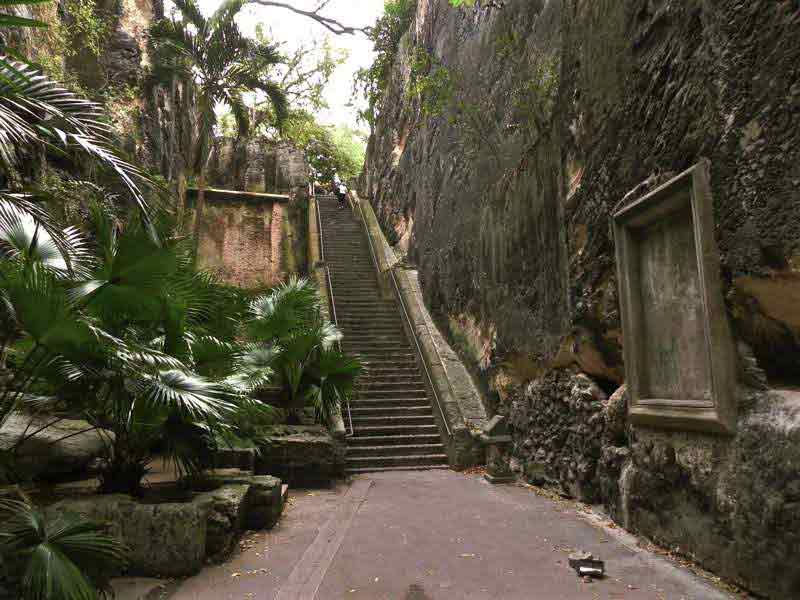 Photo: copyright IQCruising
Included in historical highlights tours, the Queen's Staircase is at walking distance from the cruise terminal giving direct access to Fort Fincastle. At the end of Elisabeth Avenue, it looks like there is nothing else further but if you keep walking trough what looks like a tropical gorge (blocked to traffic) you will reach the Queen's Staircase - 66 steps carved out of limestone by slaves (1793-94).
Address: Elizabeth Avenue, after the Hospital.
Will the cruise ship passenger have time to see all the highligts of Nassau?
Depending on the time your cruise ship will stay in Nassau, you will be able to see quite a lot. However, it will also depend on how long you wish to spend on activities like diving, snorkelling, or just relaxing on the beach.