Streets and Squares
Charlotte Street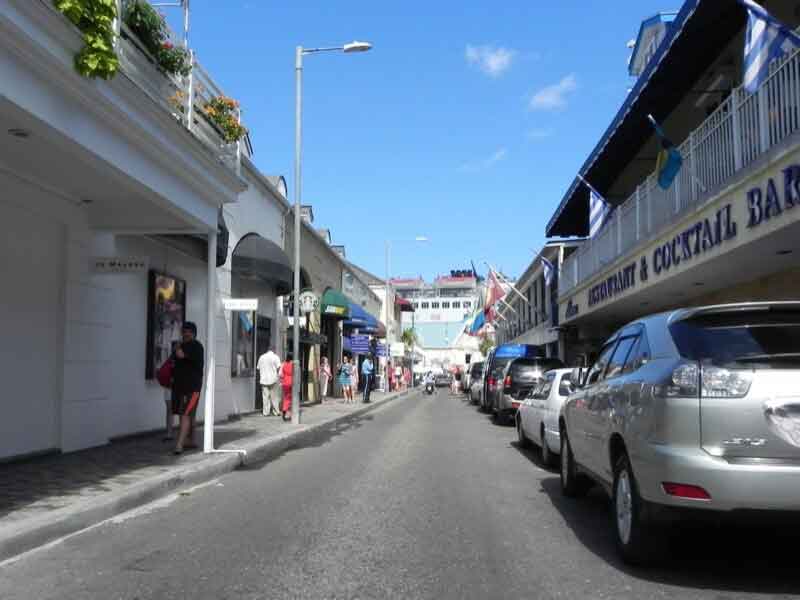 Photo: copyright IQCruising.com
Connecting the Woodes Rogers Walk and Bay Street, this is the street where you will find Starbuck's, Hard Rock Cafe, Sophia Fiory Jewelry. It crosses the Bay Street southwards.
King Street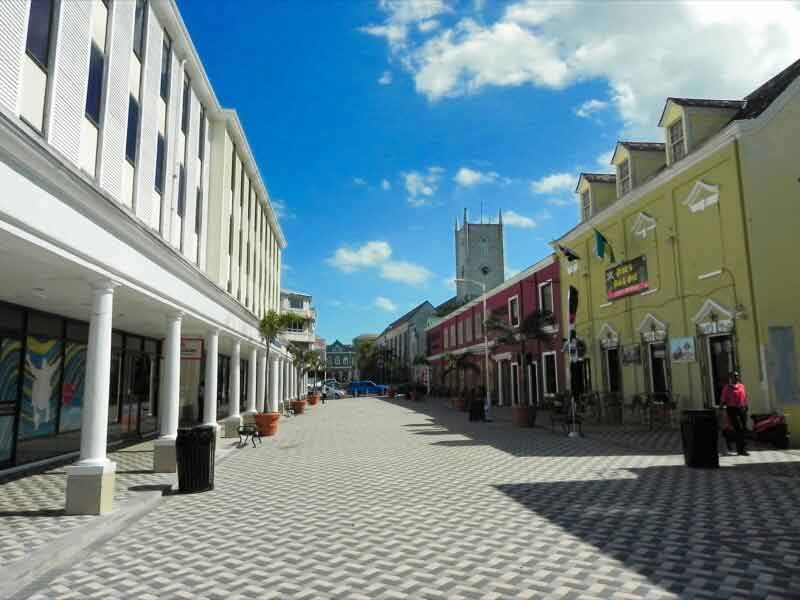 Photo: copyright IQCruising.com
This is a quaint pedestrian street parallel to Bay Street where the Christ Church Cathedral and the Pirates of the Caribbean Museum are located.
Marlborough Street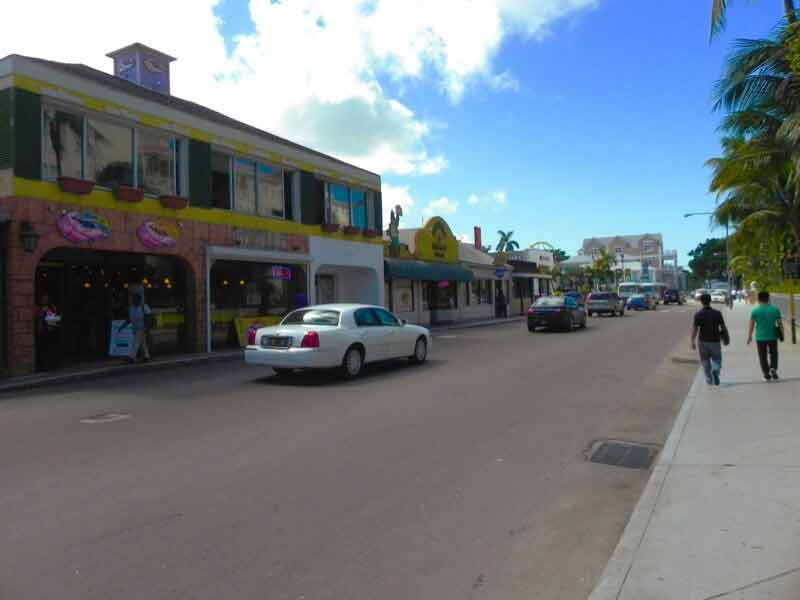 Photo: copyright IQCruising.com
At the end of Bay Street a curb to the left, followed by one to the right takes you to Marlborough Street where the British Colonial Hotel is located. At the end of the Marlborough Street the cruise ship passenger will find Fat Tuesday's Beach Club and Junkanoo Beach.
Pompey Square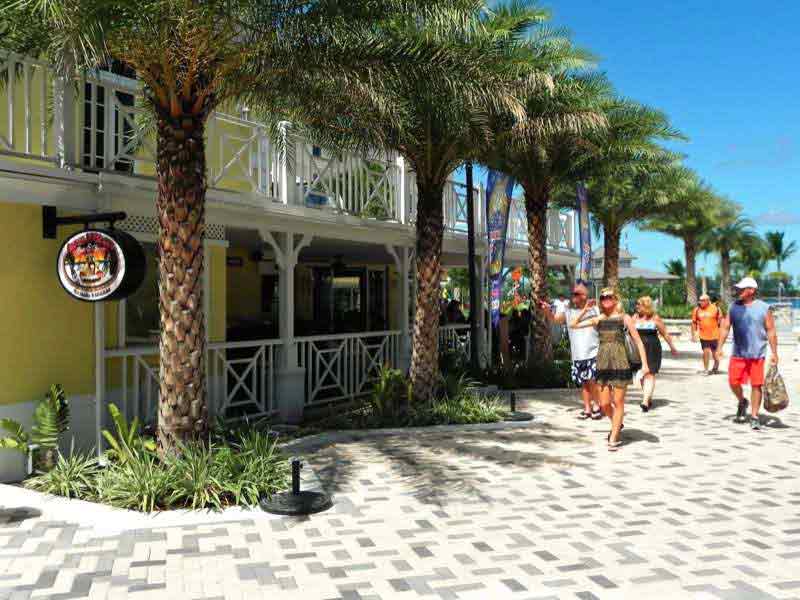 Photo: copyright IQCruising.com
This large square connects the western ends of both Bay Street and Woodes Rogers Walk. Besides Senor Frogs (on the waterfront), the Pompey Museum and the Conch N'Kalik grill are places to look for.
Rawson Square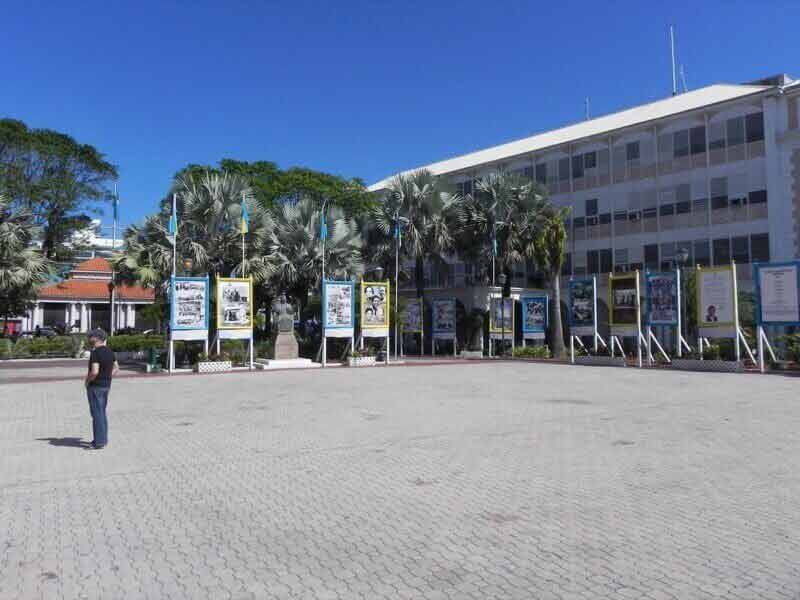 Photo: copyright IQCruising.com
Just outside the eastern exit of the cruise ship terminal, the Rawson Square is right in front of the Parliament Square - in fact, both squares are separated by Bay Street. The bronze at the center of the square is a bust of Sir Milo Butler (first Governor of the Independent Bahamas).
Woodes Roger Walk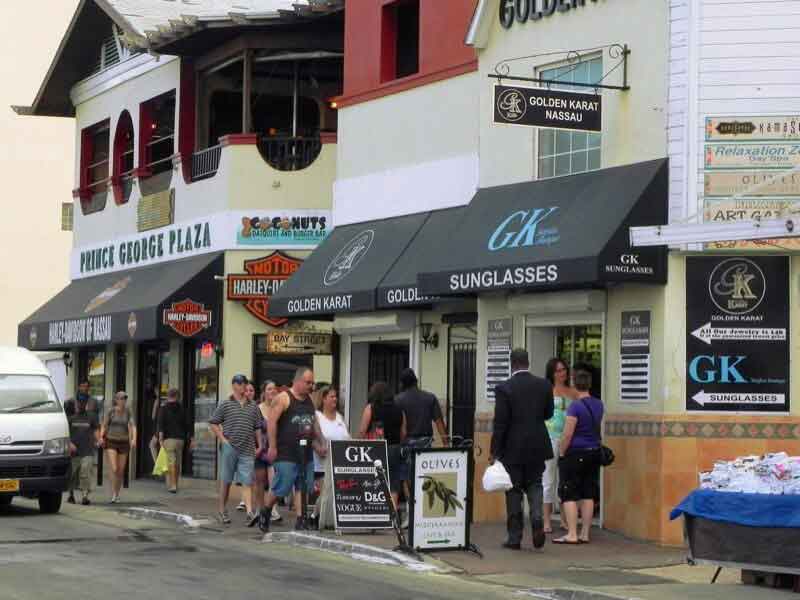 Photo: copyright IQCruising.com
As the cruise ship passenger exits the gated area of the terminal, you will be straight on the Woodes Roger Walk that many are lead to think to be the main street of Nassau. In fact, this street is parallel to Bay Street (the shopping heart and main street of the city) and has a few side streets that connect both. This is where you will find the Ferry Boats to Paradise Island.
Off Track
Bahamas Craft Center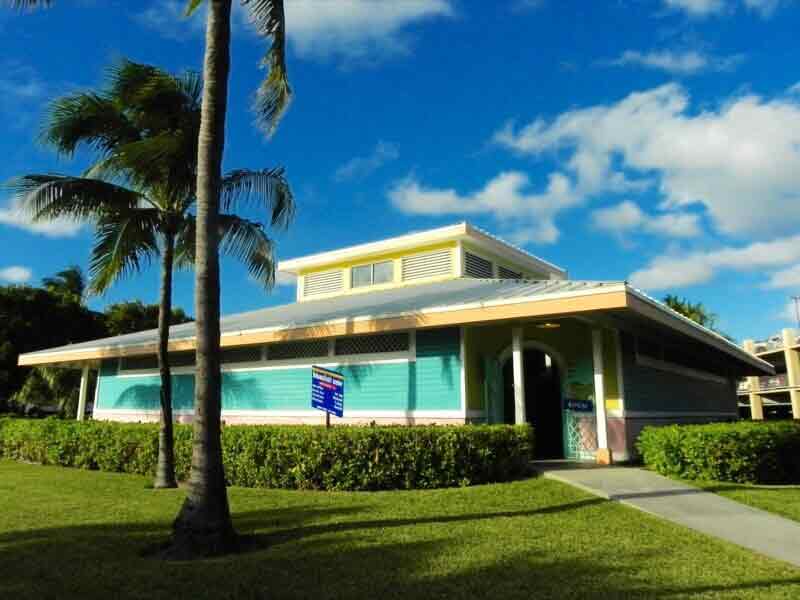 Photo: copyright IQCruising.com
At walking distance from the Ferry Boat dock in Paradise Island, the Bahamas Craft Centre features dozens of stalls with handmade crafts like straw work, pine seed dolls, blown glass, conch shell handicrafts, rum cakes and steel drums. This the place in the Paradise Island to look for handicrafts. It's open everyday between 9:00am to 6:00pm.
Greek Orthodox Church
Photo: copyright IQCruising.com
Nassau (and The Bahamas) has a significant Greek community that fist moved to the Caribbean in the late 1800's. Therefore it shouldn't be surprising to find the well-kept Greek Orthodox Church in Nassau.
Address: 11 West Street
Website: Official Site
Lighthouse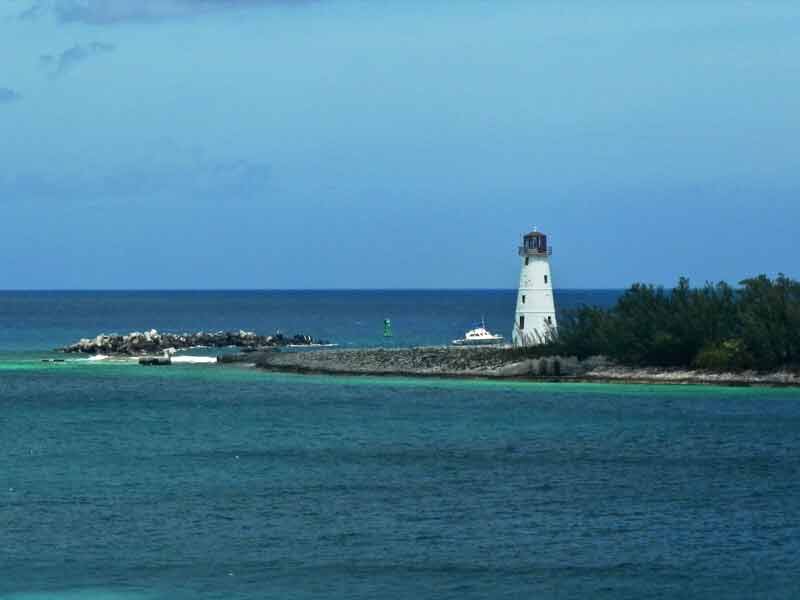 Photo: copyright IQCruising.com
Located at the tip of the Paradise Island, it will be impossible for the cruise passenger to miss the Lighthouse when sailing in or away from Nassau, as the ship will pass very close to it. Dating back to 1817, this is the oldest lighthouse in The Bahamas.
St. Francis Xavier Cathedral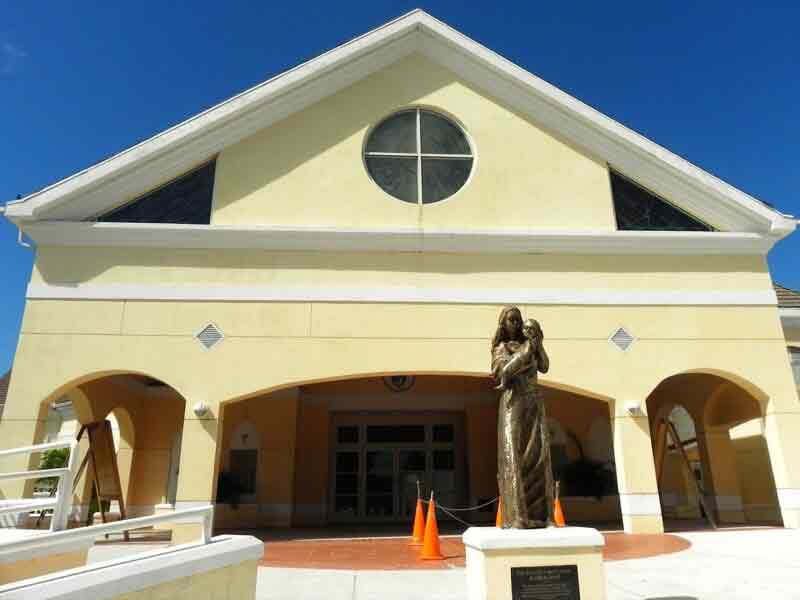 Photo: copyright IQCruising.com
The cornerstone of St. Francis Xavier Cathedral was laid in 1885 when only a small community of 60 to 80 Catholics resided in The Bahamas but, amazingly, this is the oldest Roman Catholic Church in the country. Since them many other buildings have been added as the congregation grew. Today, the Cathedral is an imposing building close to the National Gallery.
Address: West Hill Street
Website: www.stfrancisxaviercathedral.com