Essential guide to Mahogany Bay and Coxen Hole cruise terminals in Roatán,(Honduras): where cruise ships dock, all services, and amenities at the cruise terminals.
Most cruisers do not realize that there are two distinct ports and terminals in Roatán. Frequent cruisers that have called at Roatán with the same cruise line may believe that the port where a specific cruise line docks is the only one in Roatán.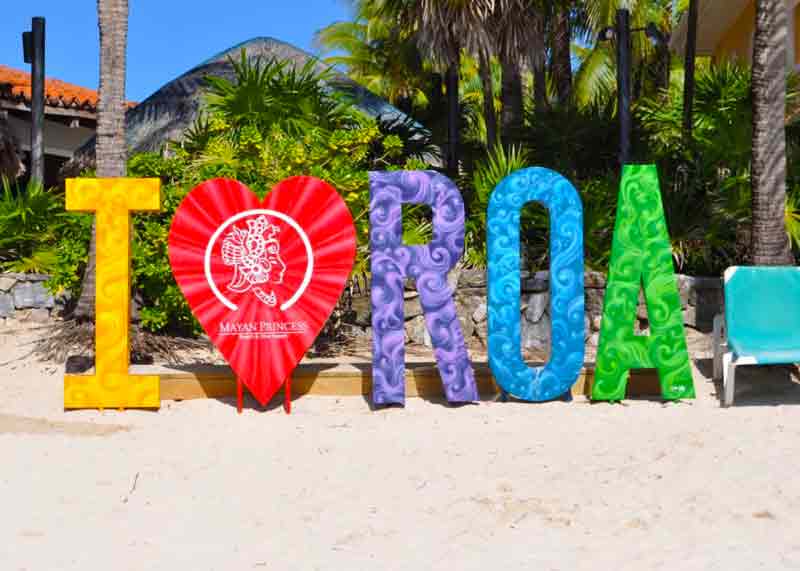 Port of Roatán - Coxen Hole
Photo Courtesy of Discover Roatán
Where Ships Dock in Roatán
However, different cruise liens dock in two distinct ports. Carnival Corporation cruise ships dock at Mahogany Bay whilst ships from all other cruise lines dock at Port of Roatán Town Center (aka Coxen Hole).
Mahogany Bay Cruise Center
The largest of the two ports in Roatán is the Mahogany Bay Cruise Center, located on the southwest coast of the island and owned by Carnival corporation. Obviously, this is the docking port (and Terminal) for Carnival ships but also for Princess, Holland & America, and all other cruise lines belonging to this corporation.
The Mahogany Bay Cruise Center has two berths where two mega ships can dock. The piers and terminal can get busy and crowded at times with over 8,000 passengers and crew.
The Mahogany Bay Terminal
The two piers of Mahogany Bay share the same exit before entering a wide walkway that leads to a vast 20 acre welcome center/terminal. Once passed a couple of stores on both sides of the walkway, you will be on large square opening into the left.
Here you will find every single service and amenity the cruise traveler many need: Restrooms, ATM, Phones, the inevitable duty-free shops with the ubiquitous brands found in the Caribbean, Grills, Bars, Restaurants and a craft market. At the end of this elongated square, you will also find an information booth, car rentals, the shore excursions hub and a taxi stand.
To the right side of the exiting walkway, it is impossible to miss the Magical Flying Beach Chair. This chairlift service transports guests from the main plaza directly to white sand of Mahogany Beach - the all day pass costs $14 USD. If you prefer, there is a shaded path to Mahogany Beach which is around 15 minutes walk away.
Mahogany Beach
The top attraction of Mahogany Bay Cruise Center is the beach. In fact, this is more like a private island run by Carnival Corporation and, in a way, is just an extension of your cruise ship. This 10-acre area with its over 800-foot-long beach is dotted with water-sports, beach activities, beach bars and grills.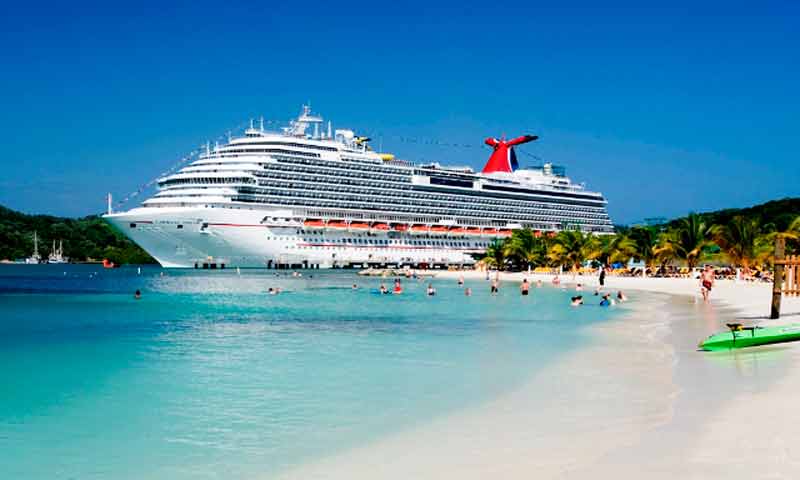 Mahogany Beach
Photo Public Domain
For those looking for a more secluded day at the beach, the Blue Lagoon has personal beach bed cabanas on a private beach.
Port of Roatán Town Center - Coxen Hole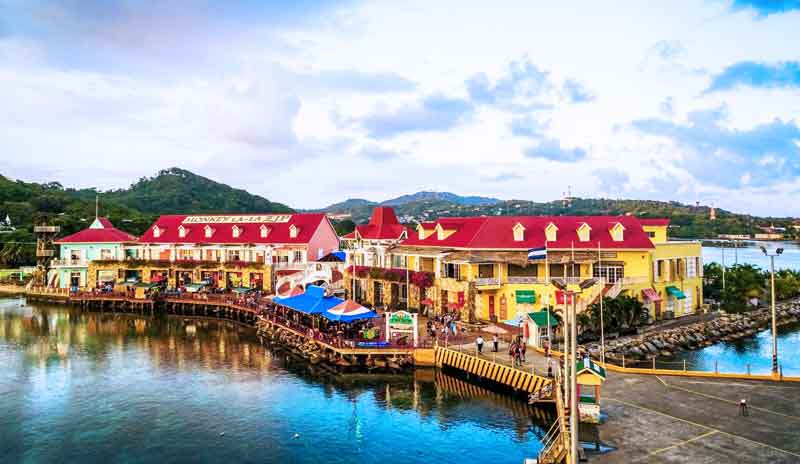 Port of Roatán - Coxen Hole
Courtesy of Discover Roatán
If you are calling at Roatán on ships of cruise lines such as Royal Caribbean, NCL, MSC, Oceania, Regent or Viking (among others) you will be docking at the Port of Roatán Town Center frequently referred to as Coxen Hole - the name of the largest city on the island of Roatán just a few minutes walk away.
You may like to check these links: portofroatan.com | and www.discoverroatan.net
What's at the Coxen Hole Cruise Terminal
This port and Terminal is much smaller than Mahogany Bay, only has one pier perpendicular to the coast and the exit gates open directly into a nice but smaller plaza. But the terminal also has all basics services like Restrooms, Car Rental, Pharmacy, ATM, Internet, an Information Booth, and Taxi Stand.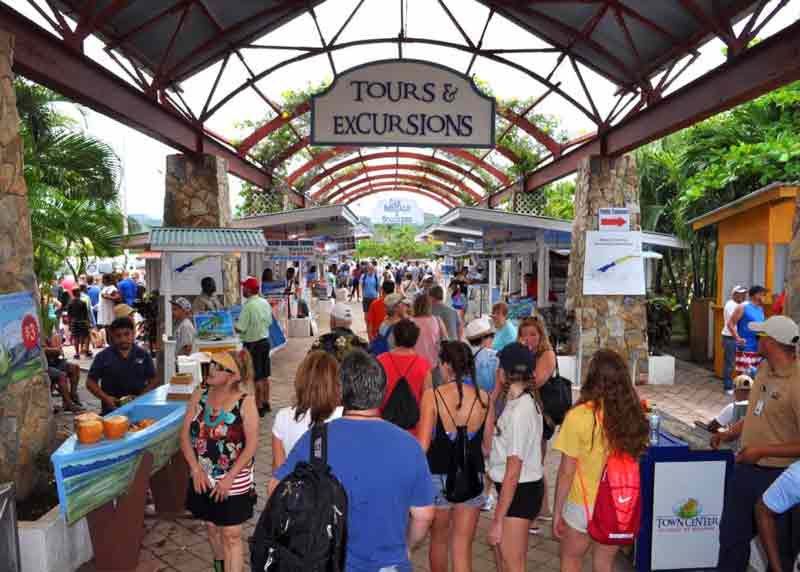 Port of Roatán - Coxen Hole
Courtesy of Discover Roatán
This terminal only has a few duty-free stores and gift shops. The shore excursion bus hub is on the right side of the terminal. On the left side, you will find the the taxi dispatch and the exist to the main street leading to Coxen Hole. Although within walking distance, there isn't much to see in this small town.
Roatán Cruise Port Basics
WHAT
WHERE
Mahogany
Bay
Coxen Hole
Tourist Information
Yes
Yes
Duty Free Shopping
Yes
Yes
Related Port Reviews
► Explore: Top Reviews - Caribbean Ports
Discover all Caribbean Port Reviews - Cozumel, St. Martin, Grand Cayman, Aruba, Antigua, Nassau and St. Thomas in Depth
Learn More ►