Top restaurants, cafes and bars for cruise travelers to Venice to enjoy lunch or a quick bite.
Venice is known for not offering as good a cuisine as visitors would expect, which means that if you are looking for gourmet cuisine it will be by pure luck that you will find an excellent restaurant. Considering that food is outstanding in most Italian cities, this may come as a surprise.
However, the good news is that the cruise traveler will find restaurants in Venice with the most wonderful settings: by a canal with gondolas passing by, on a side street, on a secluded square or on a large one contemplating major landmarks.
BE AWARE: do not sit at a cafe in any main square or close to a major landmark without checking the price list first. A coffee or a plain can of coke in Piazza San Marco, for example, can cost more than you will ever dream.
Editor's Picks - A to Z
Restaurant Bistrot Venise
Restaurant Bistrot Venice
Photo © IQCruising.com
Restaurant Co Vino
Restaurant Co Vino, Venice
Photo © IQCruising.com
Restaurant Oliva Nera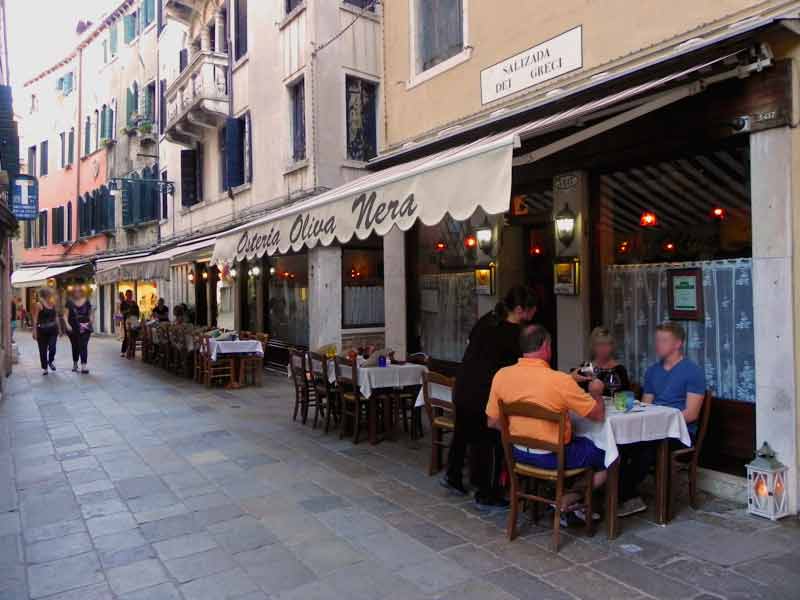 Restaurant Oliva Nera, Venice
Photo © IQCruising.com
Restaurant Rosa Rossa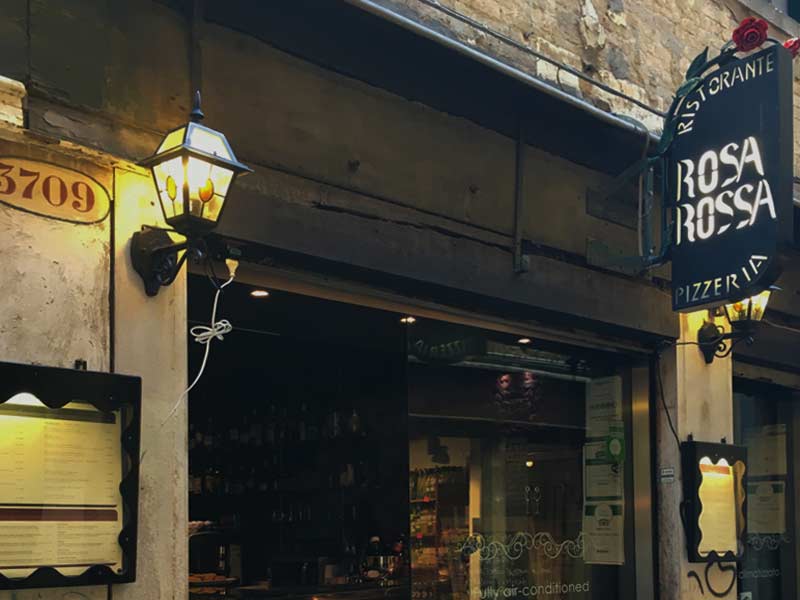 Restaurant Rosa Rossa, Venice
Photo © IQCruising.com
Restaurant Tratoria Al Cugnai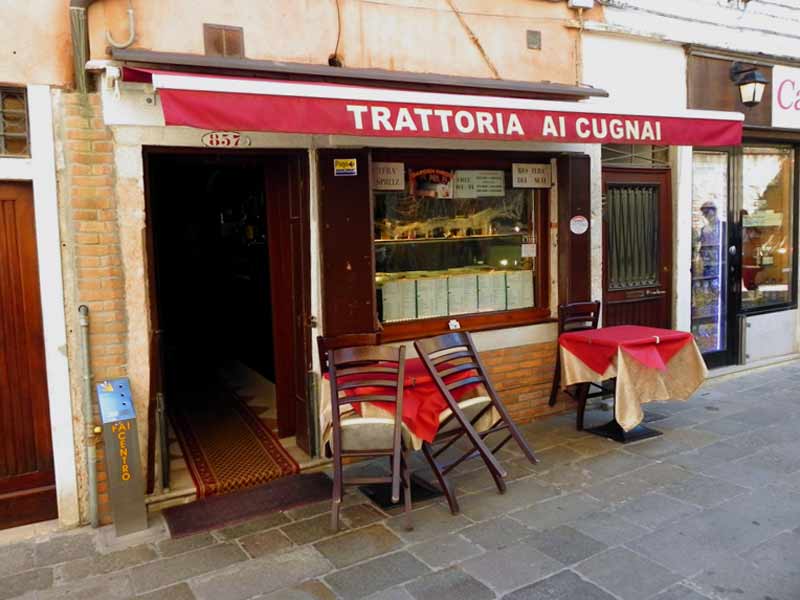 Restaurant Tratoria Al Cugnai, Venice
Photo © IQCruising.com
Enoteca Bacaro Risorto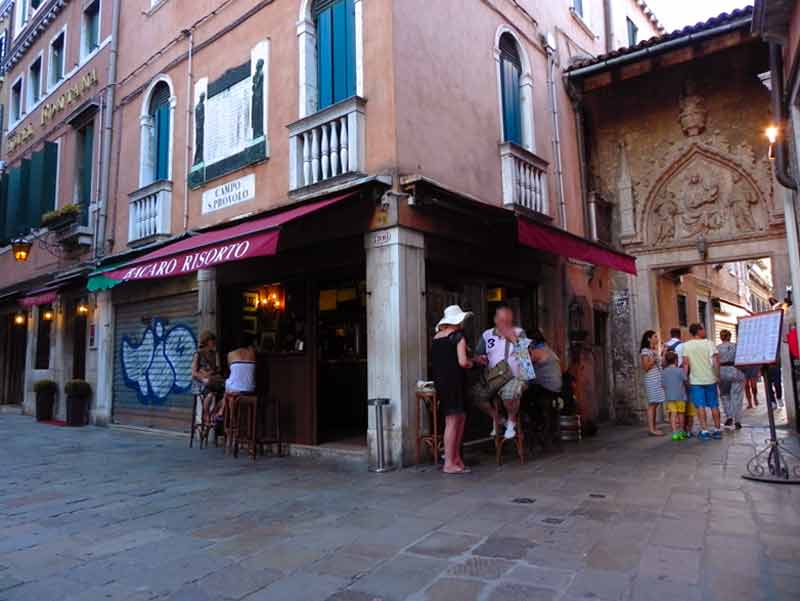 Enoteca Bacaro Risorto, Venice
Photo © IQCruising.com
Pasticceria Rosa Salva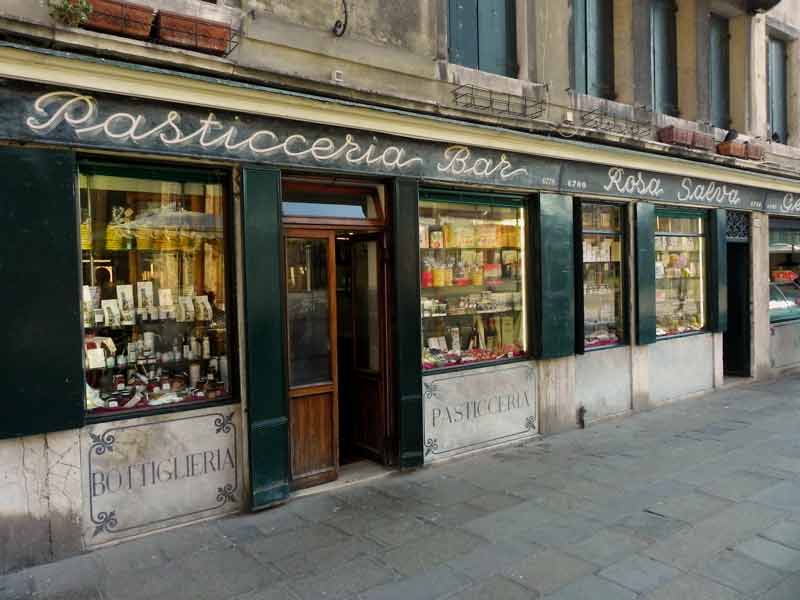 Pasticceria Rosa Salva, Venice
Photo © IQCruising.com
Classic Restaurants - Great Locations
Restaurant Florian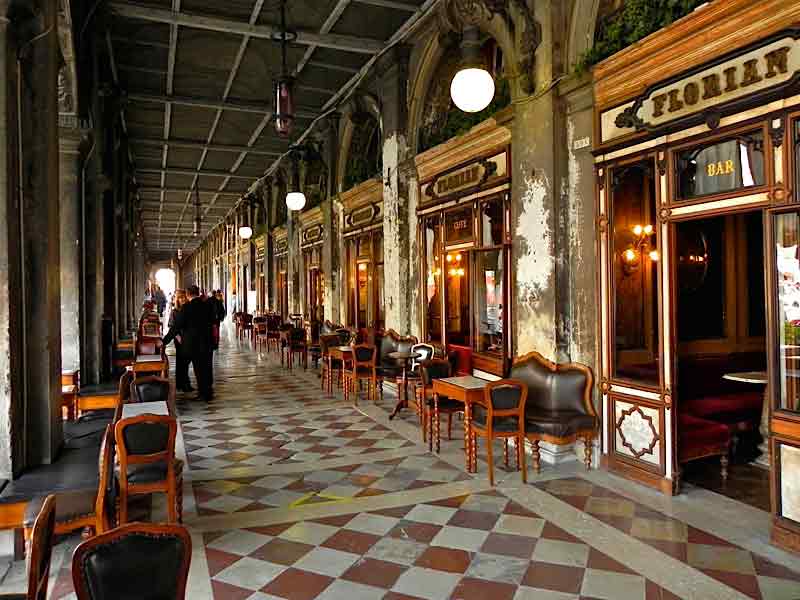 Restaurant Florian, Venice
Photo © IQCruising.com
Gran Caffe
Restaurant Gran Caffe, Venice
Photo © IQCruising.com
Restaurant Caffe Lavena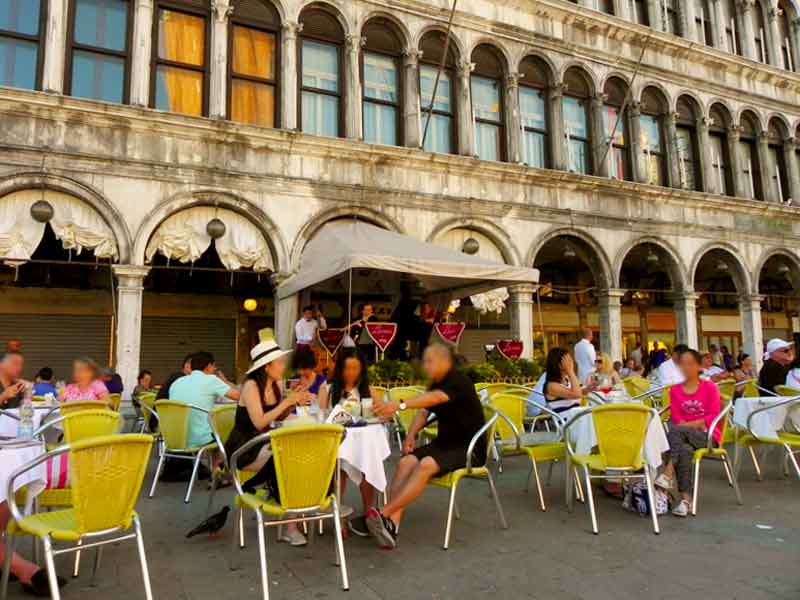 Restaurant Caffe Lavena, Venice
Photo © IQCruising.com
Restaurant Quadri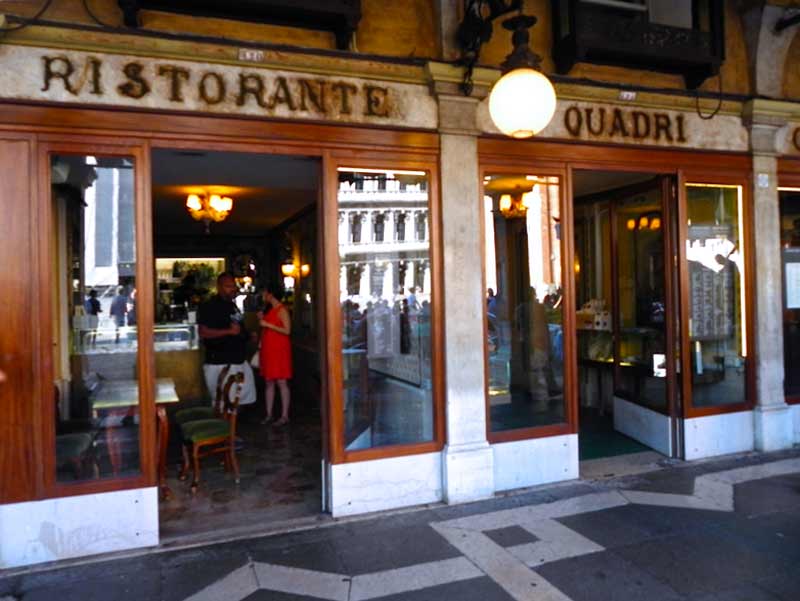 Restaurant Quadri, Venice
Photo © IQCruising.com