A - Farmacia Comunale: Piazza Grande, 39
Phone: (0586) 89 44 90
Closest to the Shutle Bus
OPEN: EVERYDAY 24 HOURS
---
B - Farmacia Grossi: Piazza Grande, 20
Phone: (0586) 88 41 31
West Side of Piazza Grande
OPEN: 8:00 am to 1:00 pm and 3:00 pm to 8:00 pm (Monday to Saturday)
---
C - Farmacia Internazionale: Via Grande, 140
Phone: (0586) 89 03 46
West Side of Via Grande - Closest to Porto Mediceo
OPEN: 8:00 am to 1:00 pm and 3:00 pm to 8:00 pm (Monday to Saturday)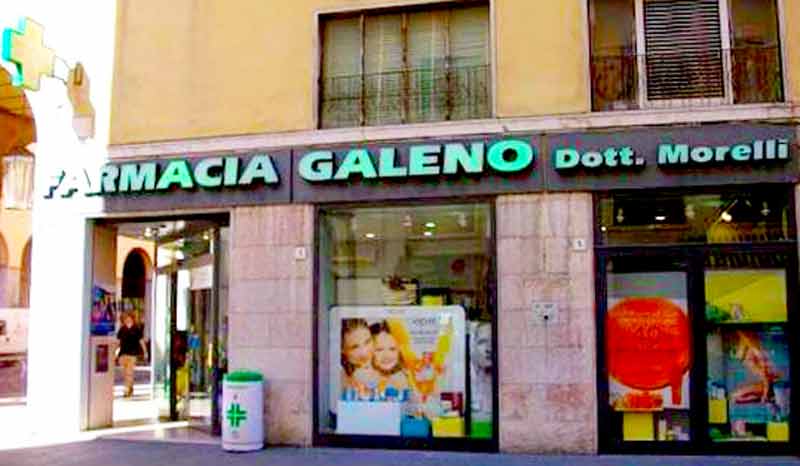 D - Farmacia Galeno: Via Grande, 62
Phone: (0586) 88 01 31
East Side of Via Grande
OPEN: 8:00 am to 1:00 pm and 3:00 pm to 8:00 pm (Monday to Saturday)
ATM's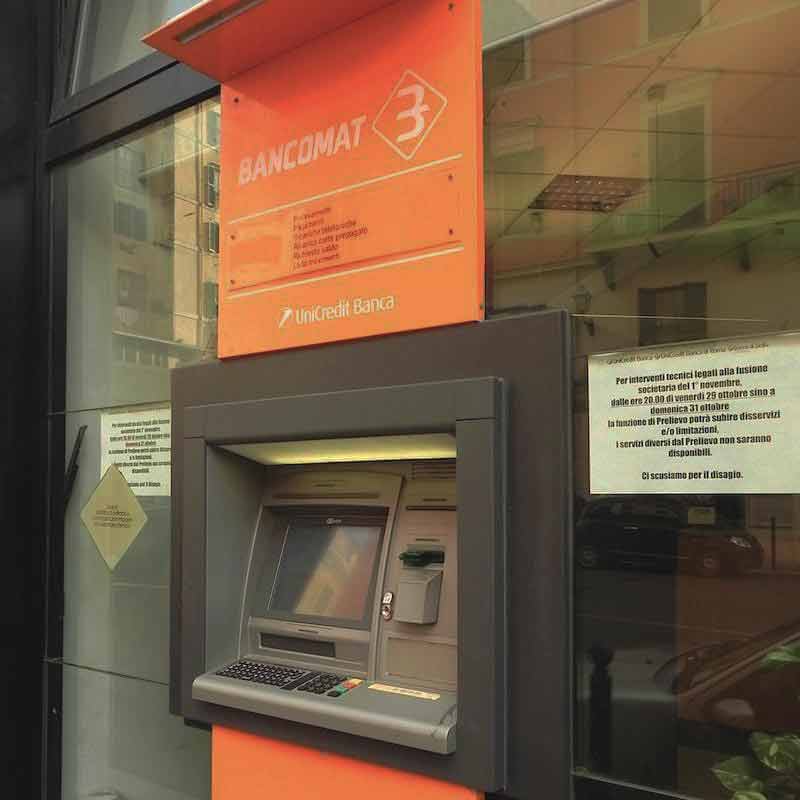 UniCredit ATM (Bancomat)
Photo © IQCruising.com
UniCredit: Via Cogorano, 17
This is the closest ATM (Bankomat) to the shuttle bus.
---
Sanpaolo: Piazza Grande, 33/37
In the SW corner of Piazza Grande, tucked inside the archades is the closest ATM (Bankomat) to the Porto Mediceo.
Money Exhange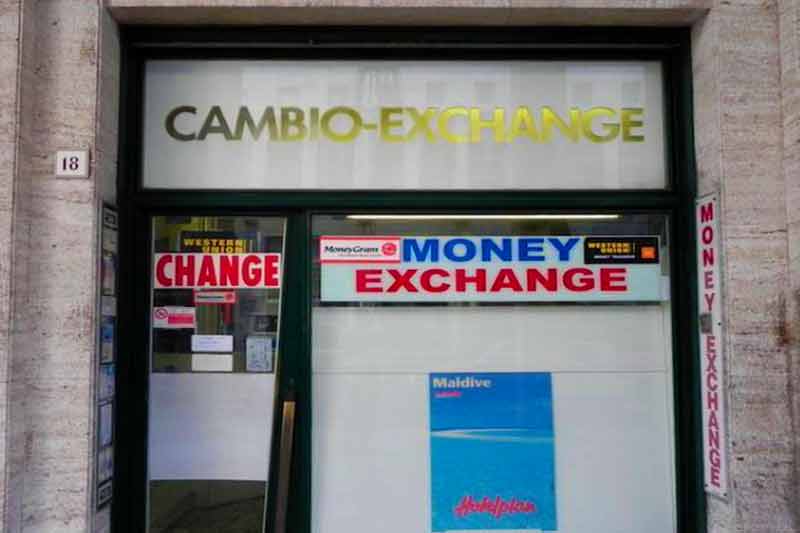 Exchange Office in Livorno
Photo © IQCruising.com
Righ in front of the Shuttle Bus stop on Via Cogorano you will find the only Exchange Office in Livorno.
---
Haggling
Unless you are dealing with street vendors haggling will not take you far. Not even on street markets and certainly not in fashion or department stores.
Caffè Mama: Via C. Cogorano 2
Ideally located across the street where the Cruise Shuttle buses stop. Because of its proximity to the shuttle stop, many a crewmember knows about it and it can get a bit crowded.
---
Caffè Il Punto: Via Grande, 221
Close to the west end of Via Grande this modern, cozy and comfortable Caffè has a spacious outside seating area. Great for a quick bite - see below.
---
Enoteca Il Vinaino: Piazza Colonnella, 14
At the end of Via Grande, close to Porto Mediceo, Il Vinaino is an 'enoteca' - a wine bar serving appetizers, pannini and quick bites for lunch. See below.
If the cruise ship passenger wishes to have lunch close the the shopping steets, there are a few very good ones close to the two main shopping streets - Il Gennarino and the Trattoria Antico Moro close to the East side of Via Grande (around the corner from the Mercato Centrale); the Bistro M and Il Rifugio close to Via Ricassoli. For all restaurants in Livorno select above.
However, if just looking for a quick bite after a morning on a shopping spree there are a few great places close to both Via Grande and Via Ricasoli.
Via Grande East
La Barrocciaia
(Restaurant)
Address: Piazza Felice Cavallotti, 13
Phone: 0586 88 26 37
Website: www.labarrocciaia.it
Via Grande West
Caffè Il Punto
(Coffee Shop)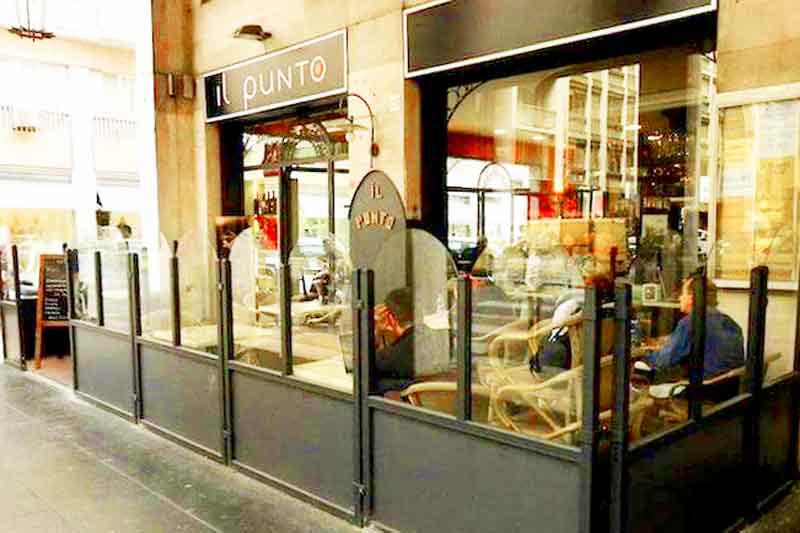 Caffè Il Punto at Via Grande
Photo © IQCrusing.com
Address: Via Grande, 221
Phone: 0586 89 52 45
---
Il Vinaino
(Enoteca)
Address: Piazza Colonnella, 14
Phone: 0586 89 58 46
Via Ricassoli
Cantina Nardi
(Quick Bites)
Address: Via Leonardo Cambini, 6/8
Phone: 0586 80 80 06
Website: www.cantinanardi.com