Brief History
for Cruise Travelers to Mykonos Port
- Most Important Dates and Historical Events.
The history of Mykonos can be traced by facts as well as ancient mythology. According to Greek mythology, it here that was Hercules slayed the giants, and their bodies formed the many large rocks around the island. His companions Zeus and Poseidon, who fought by his side, assisted him.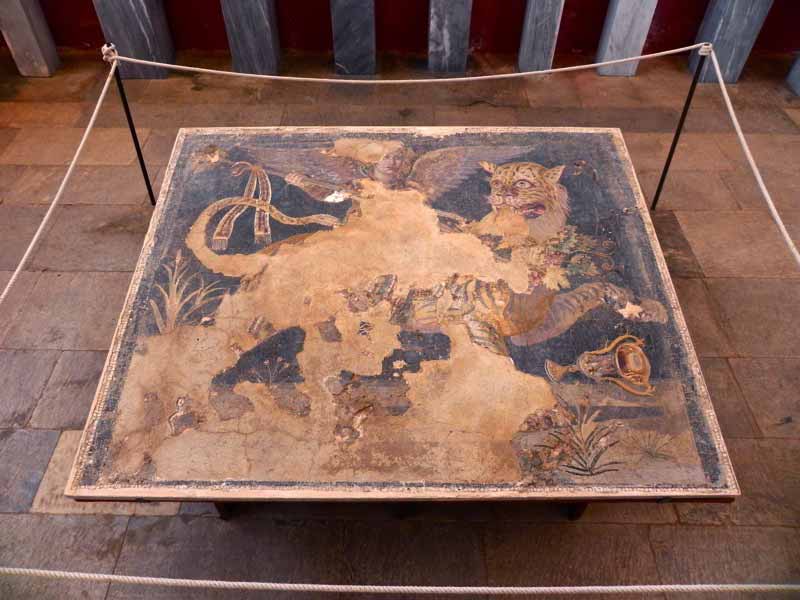 Delos Archaeological Site, Mykonos
Photo © IQCruising.com
On the actual historic relics found on the island of Mykonos there have been some from a Neolithic tribe from 3000 BC. You will find in Greek history that the Athenians, Macedonians as well as Phoenicians had major contributions to the Mykonos we see today.
Then under the Roman Empire the island was seen to flourish, especially under the rule of Augustus Caesar, but eventually found itself under Byzantine rule. Then during the Middle Ages, the island of Mykonos found itself under the rule of Venetians, followed by Saracens then the Turks.
It was under the Turks that slave labor was started and many of the islanders were abducted and shipped away for profit. The Turks ruled until overthrown in 1822. The island of Mykonos was a breeding ground for pirates, who roamed this area until well into the 19th century.
During WWII Mykonos was taken over by the Germans, and not until the middle 1950's did tourism begin to come back. What you see today is one of the most famous vacation destinations islands.