Everything cruise travelers need to know to visit the five best museums close to the cruise port of Livorno: location, hours and prices; what and how to visit on a cruise to Livorno in 2023.
Cruise travelers not going on shore excursions to highlights of Tuscany like Florence, Pisa or Lucca but wishing to learn more about Livorno will find a few very interesting museums in the port city.
Contents
Livorno's Museums Overview
The Museum Fattori is the best and most famous museum in town and, consequently, reviewed in the Highlights Page. On this page five other museums are reviewed as all deserve to be visited when calling at the Cruise Port of Livorno.
The Bottini dell'Olio opened in 2018, the Modigliani House is a must for anyone interested in arts.
The Natural History Museum is entertaining for those traveling with children.
The Sacred Art Museum has a surprising collection. Although the Yeshivà Marini Jewish Museum only opens by appointment is a highlight for those interested in the Jewish heritage.
City Museum - Bottini dell'Olio (Museo della Città)
The City Museum has a permanent collection of contemporary art in the baroque interior of a deconsecrated Church in the Piazza del Luogo Pio.
Photo Courtesy of Museo della Cità
Next to the church and connected with it is the Bottini dell'Olio. This ancient building (an 18th-century oil deposit built by Cosimo III with large rooms and cross vaults) is now a place dedicated to temporary exhibitions by internationally famous Italian artists.
Where: on the Venice Quarter
Address: Piazza del Luogo Pio
Open: Tuesday to Friday (10:00 AM to 8:00 PM) | Saturday and Sunday (10 AM to 10 PM) | Closed on Sunday
Entrance: FREE
Phone:+ 39 0586/ 824551
Website: www.museodellacittalivorno.it
Amadeo Modigliani Museum House (Casa Natale Amedeo Modigliani)
The birthplace of the famous Modernist painter Amedeo Modigliani, who was born into a Jewish family in 19th century Livorno, is located at number 38 Via Roma, just a few yards from Piazza Attia.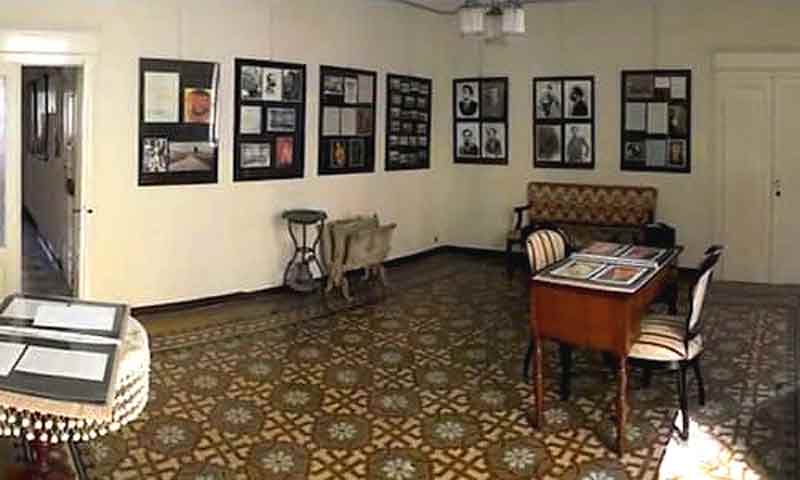 Photo Courtesy of Casa Natale Amedeo Modigliani
Only open in the mornings, visitors are invited to walk through the life of Modigliani, as documents, photographs, and other memorabilia from his life are on display.
Where: Just off Piazza Attias - south of the city center
Address: Via Roma 38, 1st Floor (no lift).
Closed: April 25, May 1, August 15.
Entrance: €5,00 (Euros)
Must Know: be aware that the house doesn't have a lift and is on the first floor. No more than 25 visitors are allowed at one time.
Notes: the Hop-On Hop-Off City Sightseeing bus has a stop close by.
Website: casanatalemodigliani.it
Natural History Museum of the Mediterranean (Museo di Storia Naturale del Mediterraneo)
Housed in the Villa Henderson (18th century), the museum boasts a wonderful collection of flora and fauna from land and sea, as well as information on the geological history of the region.
Photo by Pasquale Gucciardo CC by-SA
Visitors can also enjoy the botanical gardens in the grounds of the museum.
Where: It is a 30-minute walk from the City Centre, just 100 meters off Piazza Roma.
Address: Via Roma, 234
Open: Tuesday to Friday: 9:00 AM to 1:00 PM. | Tuesday, Thursday, Saturday and Sunday: 3:00 PM to 7:00 PM
Closed: Mondays and Holidays
Entrance: Adults: €10.00 (Euros) | Children: €5.00 (Euros)
Amenities: Very good for visitors with walking difficulties. It offers free Wi-Fi.
Website: Facebook Page
Notes: Off the beaten track museum, the Hop-On Hop-Off City Sightseeing bus stops close by.
Sacred Art Museum (Museo Diocesano Leonello Barsotti)
Built around a small chapel, the museum contains the sacred art owned by the Diocese of Livorno, including paintings, tapestries and silver items dating as far back as the 16th century.
Where: North of Piazza della Repubblica - within walking distance.
Address: Via del Seminario 61.
Open: Monday to Friday: 9:00 AM to 1:00 PM. | Tuesday and Thursday: 4:30 PM to 7:00 PM | Saturday: By appointment only.
Entrance: FREE
Phone: (39) 0586 276211
Website: www.diocesilivorno.it
Yeshivà Marini Jewish Museum (Museo Hebraic Yeshivà Marini)
This is a stunning Jewish museum that houses a rare collection of sacred parchments and furniture taken from the old Jewish synagogue and elsewhere.
The collection is from the 17th to the 20th century, but there is also a hekhàl from the 16th century, in which are contained the rolls of the Torah. The museum also has a carved and gilded wooden ark that has been restored to its original state of beauty.
Photo Courtesy of Amaranta Tour Services
Where: North of Piazza della Republica
Address: Via Micali 21
When: Only opens by appointment | email: [email protected].
Phone: (+39 339 856 0212 | Mobile: +39 3392997687.
Must Know: Only open by appointment. However, Amaranta Servizi offers a guided tour of the Museum (included in a Jewish Tour of Livorno). Read more below.
How to get to the Museums in Livorno
With exception of the Yeshivà Marini Jewish Museum, which can only be visited by appointment or prebooked excursion, all other museums in Livorno can easily be visited on your own.
Once upon a time, the Livorno Card offered FREE entrance to the top museums in Livorno. But unfortunately the Livorno Card doesn't exite any longer.
To visit the Yeshivà Marini Jewish Museum you need to book a tour. Amaranta Servizi offers a tour to all the Jewish sites in Livorno (Synagogue, Cemetery, Museum and Modigliani's Home Museum). Unfortunately, Amaranta's website has been hacked and the best contact is now their Facebook Page.
Be aware: do NOT connect to the website link on supposedly reputable websites like TripAdvsior and Google. For other Historical Tours of Livorno the Guide Storiche Livorno may be of interest.
City Sightseeing Hop-On Hop-Off Bus
However, travelers that prefer less complicated and a more comfortable way of moving around should look into the routes, discounts and promotions of the Livorno City Sightseeing Bus.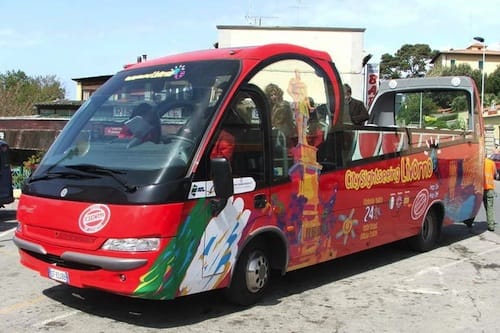 This Hop-On Hop-Off Bus service has stops close to the Natural History Museum, the Modigliani's House and of course the Museum Fattori (one of the highlights of the city). You don't need to have a Ph.D in Maths to figure out that the City Sightseeing Bus offers the best of two worlds if you wish to visit any or all museums in Livorno and sightsee the city.