Active pursuits to enjoy on a cruise to the port of Nassau: reviews of British Colonial Hotel, Graycliff Hotel, Fishing Trips, and Junkanoo Beach.
The cruise port in Nassau offers lots of different activities. In Nassau, the cruise passenger will always find something fun, exciting, adrenaline-pumping, or just plainly relaxing to do.
Top activities to enjoy in Nassau
For those looking to spend a relaxing day at the beach, the British Colonial Hotel and the Junkanoo Beach with its bars/grills are places to go within walking distance of the cruise port in Nassau.
If looking for something more active, diving, snorkeling, deep-sea fishing trips, catamaran sails, and dolphin encounters are available.
British Colonial Hotel Beach Break
This famous hotel is frequently listed and reviewed both as a hotel and a landmark of Nassau. But the British Colonial Hotel is also one of the best places to enjoy a relaxing day on a private beach.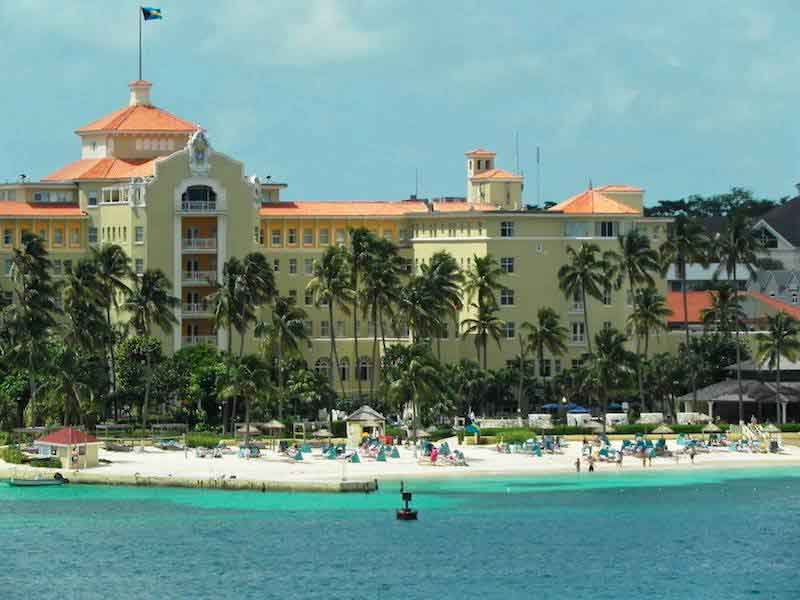 British Colonial Hotel - Nassau
Photo © IQCruising.com
Although the British Colonial has closed its doors, it is still possible to book a beach day pass. You will only have access to the Serenity Beach lounge chairs, umbrella, and towels (based on availability). Be aware that you can only book this day pass online. And that for $25.00 per person is one of the most affordable beach day passes on a cruise to Nassau.
Where:

Downtown. It's a 10-minute walk from Cruise Terminal

What:

Serenity Beach Day Pass

Must Know:

Must book online

Hours:

8AM to 6PM

Price:

$25.30 (adults) | $13.20 (children)

Website:
Graycliff Hotel, Chocolates and Cigars
A classic institution in Nassau, the Graycliff is much more than just an excellent hotel in Nassau. Its restaurant is one of the best in the Caribbean, offering Wine and Cheese Tastings and Wine Luncheons to cruise ship travelers. It also features two attractions that cruise travelers may enjoy on a discovery tour: the Cigar and Chocolate factories.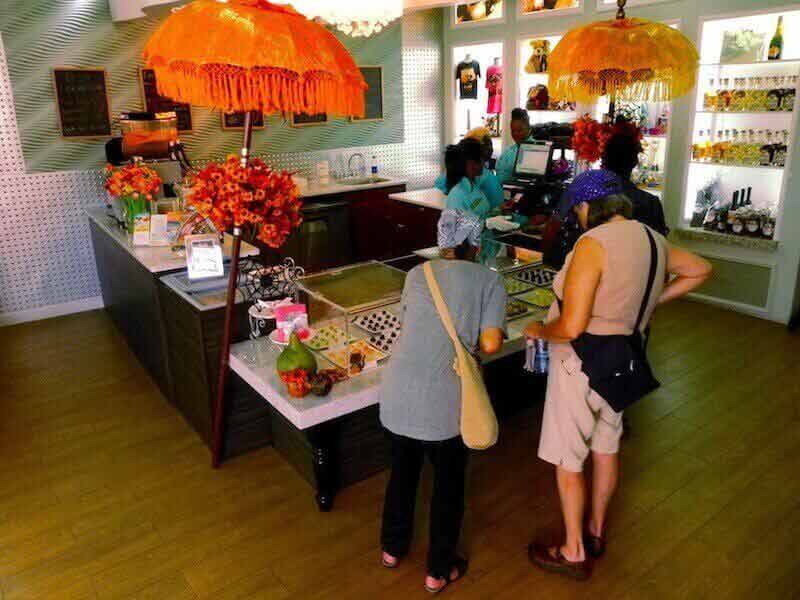 Graycliff Hotel - Nassau
Photo © IQCruising.com
Although some cruise lines offer tours of the Graycliff, the hotel is within walking distance from the terminal and will be easy to do it on your own. The hotel also offers day-passes if you wish to enjoy a day by the pool.
Where:

Downtown. It's a 10-minute walk from Cruise Terminal

What:

Cigar and Chocolate Factories; Wine and Cheese Tastings, Wine Luncheon

Must Know:

Wine cellar with over 250,000 bottles from over 400 vintners in 15 countries

Hours:

Everyday - morning and afternoon

Address:

1 (800) 476-0446

Phone:

8 - 12 West Hill Street (Downtown)

Website:
Fishing Trips Charters
Considering that The Bahamas has one of the best waters for sport-fishing in the Caribbean, cruise passengers should consider a deep sea fishing expedition. There are a number of charters available that you can book online.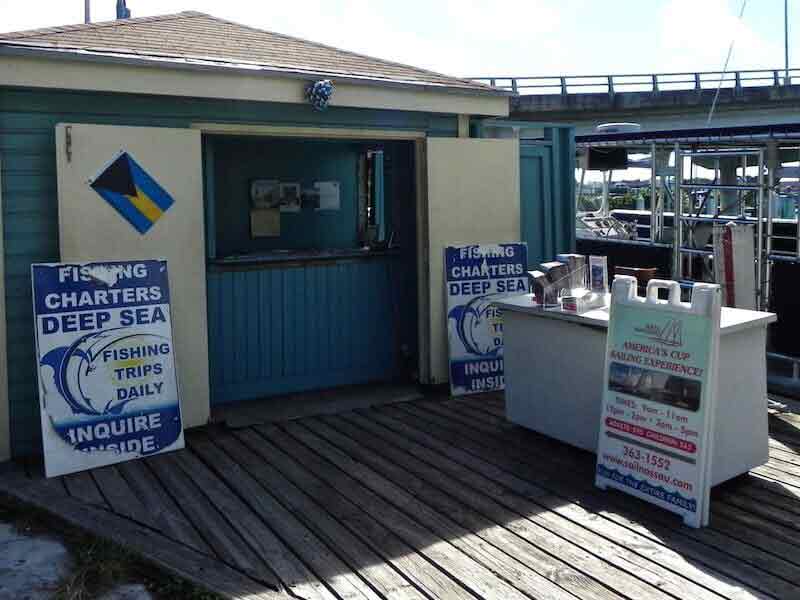 Deep sea fishing charter in Nassau
Photo © IQCruising.com
Here you have 3 of the best fishing charters in Nassau:
Segway Tours
Nassau was one of the ports where cruise passengers could enjoy a Segway tour. It used to be a scenic roll to Junkanoo Beach and then to Arawak Cay. But since 2019 that this tour has ceased to exist.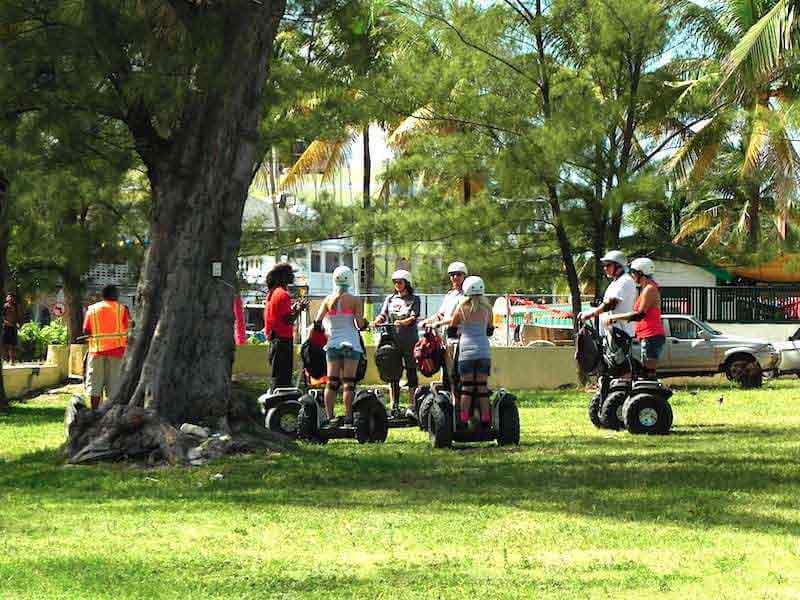 Segway - Nassau
Photo © IQCruising.com
Be aware that you may find the Nassau Segway Beach and Waterfront Tour on Tripadvisor. However, if you read reviews you will find that the tour opeartor CST Bahamas Tours doesn't exist anymore. If you are really interested in a Segway tour, Island Routes is offering this tour but we do not have any feedback.
Surrey Tours Horse Drawn Carriage
Like the Segway Tour, the horse-drawn carriage tour has ceased to operate in port for some time. There is news that Surrey Tours (the local operator) will come back once the new terminal is finished. But for the near future be careful in booking this tour online.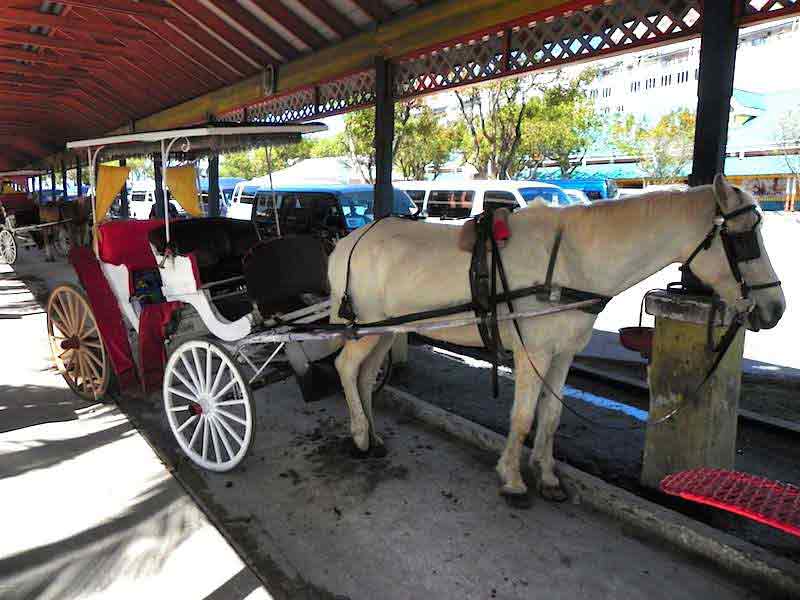 Horse Drawn Carriage - Nassau
Photo © IQCruising.com
Fat Tuesday Beach Club and Self-Drive Boats
Unlike the previous two activities, which may come back once the new cruise terminal is finished, the Fat Tuesday Beach Club next to the British Colonial Hotel is forever gone. Instead, you will now find the Baha Bay Waterpark. With Fat Tuesday gone, so are the Self-Drive Boats.
Junkanoo Beach
As a few places have closed doors in Nassau, others are flourishing like never before. Junkanoo Beach is now very popular, and beach bars/grills like Tiki Bikini Hut have expanded.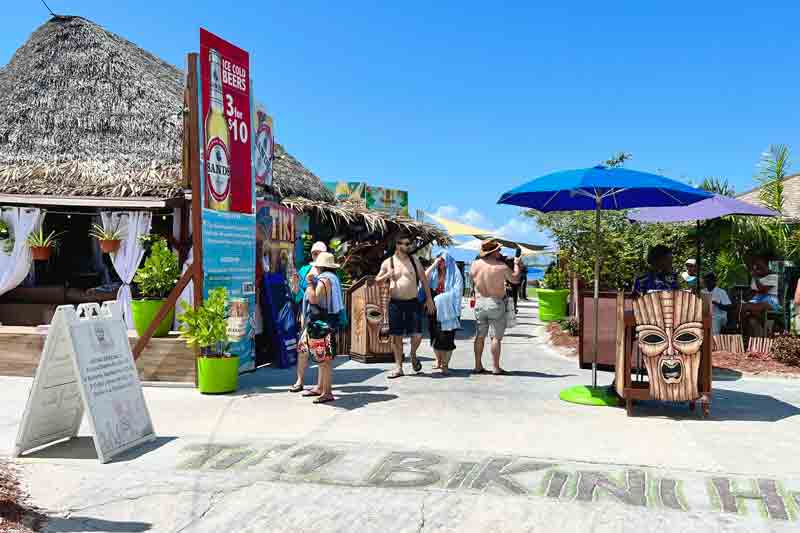 Entrance of the Tiki Bikini Hut on Junkanoo Beach, Nassau
Photo (2022) © IQCruising.com