All cruise passengers need to know about shopping and the best shops in Volterra when exploring on your own or on a shore excursion out of Livorno port.
Volterra is known for its alabaster, a soft white stone that is easier to carve than marble. Once considered the stone of the gods, it was popular material in Etruscan Volterra used to decorate cinerary urns with intricate carvings.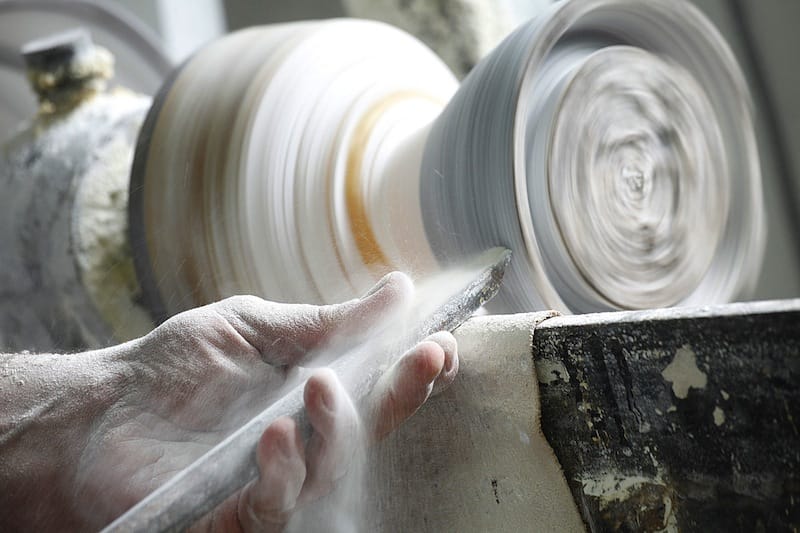 Although carved alabaster was rare in Volterra during the Middle Ages and Renaissance, the craft's popularity rose once again in the 17th century.
Besides the 'Ecomuseo dell'Alabastro', where you can admire an amazing collection of alabaster works from Etruscan pieces to contemporary works, there quite a few shops where alabaster can be purchased.
1. Galleria Agostiniane
The Galleria Agostiniane is located in the heart of the city center in a medieval building that was once a monastery. The Galleria features alabaster carvings, and there is also a video providing visitors with information regarding how the stone is quarried and shaped.
Address: Piazza XX Settembre, 3
2. Cooperativa Artieri Alabastro
(Alabaster Galore)
The 'Cooperativa Artieri Alabastro', located on the main square of Volterra is the best place to shop for alabaster. Founded in 1895, the cooperative consists of 23 alabaster artisans and two bronze artisans.
Address: Piazza dei Priori
3. Camillo Rossi
(Alabaster Artisans)
Camillo Rossi is another place to purchase some of the best alabaster in town. Founded in 1912, it offers visitors an opportunity to watch artisans as they work with the alabaster. Housed in three galleries, Camillo Rossi offers contemporary products, traditional sculptures, and artifacts.
Address: Via Lungo le Mura del Mandorlo
4. Anna Maria Molesini
(Fashion)
Anna Maria Molesini's workshop and showroom are impossible to miss as visitors walk between the two main squares in Volterra. Here the cruise ship passengers can purchase colorful mohair scarves, shawls, throws, and jackets.
Address: Via Gramsci
5. Mercato
(Market)
For those that enjoy seeing how Italians really live and treat themselves, the 'Mercato' can be an interesting attraction. If cruising in the winter, it takes place at the heart of the city - in the Piazza dei Priori - every Saturday morning between November and April. However, it moves just outside the city walls to the Viale Ferrucci between May and October.
► Explore: Tuscany Destinations and Livorno
All Reviews and Guides to Livorno Cruise Port Destinations - Florence, Pisa, Lucca, San Gimignano, Volterra, Cinque Terra and Livorno in Depth
Learn More ►